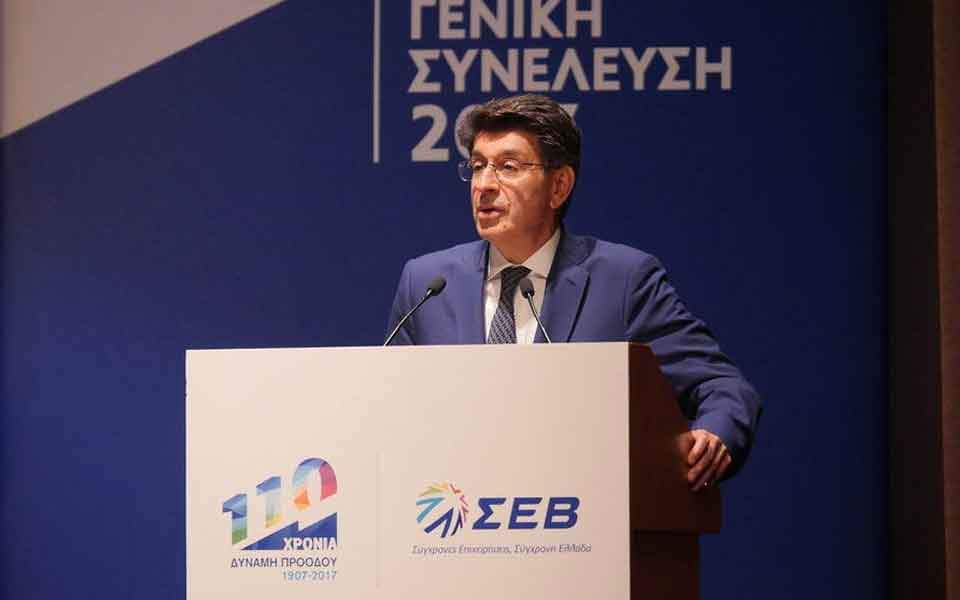 The influential Hellenic Federation of Enterprises (SEV) has urged the Greek coalition government to be "particularly cautious" in handling the commitment it has made to its international creditors for the post-bailout era.
In a monthly report, Greece's industrialists said "markets want greater credibility in economic policy", firing a warning to the SYRIZA-ANEL coalition that the conclusion of the bailout in August doesn't guarantee normal access to debt markets.
The report comes on the same day that speculation emerged that Athens is contemplating a 10-year bond issue before the current bailout program officially ends on

August 20

.
According to SEV, markets were alarmed by the recent statement of ECB executive board member Benoit Coeure who pointed out that Greek bonds will lose the waiver, implying that they cannot be added to the ECB's quantitative easing scheme and Greek banks will lose access to the ECB's cheap funding.
The report also points out that markets assess the recent Eurogroup decision to postpone the disbursement of the final bailout loan tranche to Athens, until Athens has presented how it will fund unilateral action to postpone Value Added Tax hikes on five islands hit by the refugee crisis.
The Federation fears that Greece's growth prospects may be hurt if the government doesn't meet its commitments, fiscal and reform targets. This danger could be amplified by the expected polarization of the Greek political landscape, with 2019 being an election year.
The SEV analysts stress that investors are already adopting a wait and see attitude, with economic sentiment stable in June 2018 and household spending at low levels.
Last week the Greek government was locked in a public dispute with SEV, with Prime Minister Alexis Tsipras singling out the Federation for criticism during a speech in Thessaloniki.
SEV president Theodoros Fessas argued that the government is discouraging would-be investors.
Alexis Tsipras used his address at a Federation of Industries of Northern Greece (SBBE) general assembly to attack what he called SEV's recent attempts to "intervene" in the public debate over scheduled austerity measures in 2019 and 2020.
The government spokesman, Dimitris Tzanakopoulos, continued the attack on SEV by stressing that "SEV's political motives are proved by its president's statements"….. / IBNA
Main Photo: SEV president, Theodoros Fessas