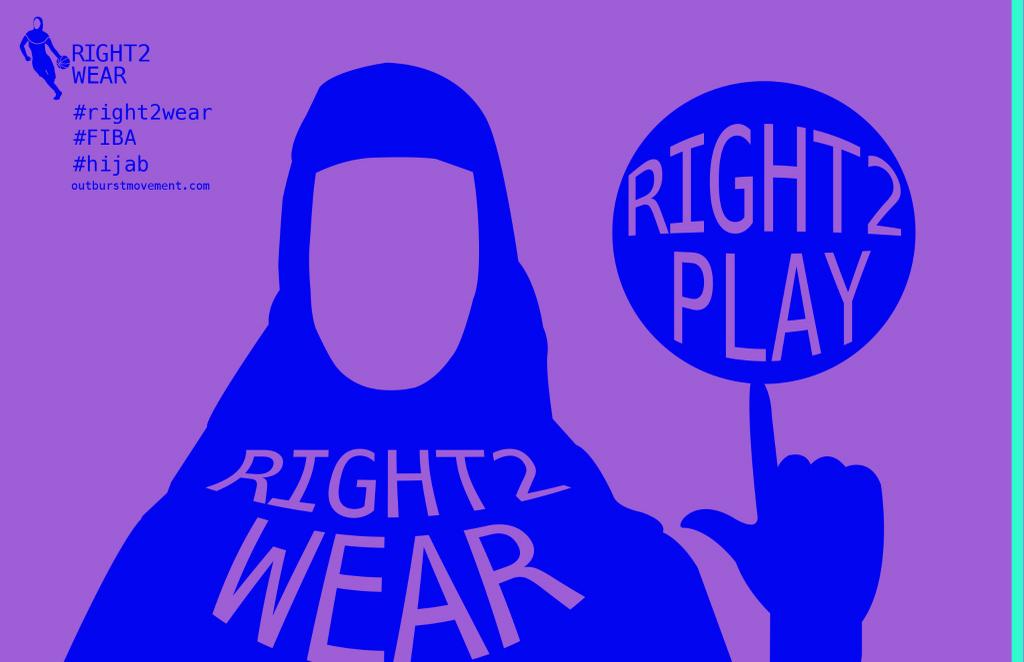 By Mladen Dragojlovic – Banja Luka
International Basketball Federation (FIBA) decided to lift the ban on religious head coverings on matches for the next two years as a "test period", and this development made the name of Indira Kaljo front page news. once again.
Who is Indira Kaljo? Professional basketball player, born in Bosnia and Herzegovina and now playing in USA. Earlier she said to media that she plays basketball since she was six years old and it is her biggest love. Her family is traditional Muslim, but Indira did not see anything wrong in playing without a hijab, the traditional Muslim women scarf which covers the hair. Several month ago, Indira decided to adhere to more strict islamic rules and covered the hair.
This decision created problems for her. According to FIBA rules, hijab, turban and yarmulke are "dangerous" for other players, while other athletes may find them offensive. As a result, Indira was banned from playing basketball out of the U.S.. But it seems that FIBA did not count on the girl's strong will.
Indira wrote a letter to FIBA demanding to change this rule and respect the religious freedom not just for her, but for other religious groups that have similar headgear. At the same time, one player from India sent a letter to FIBA asking them to lift the ban on traditional Sikh turbans.
Indira initiated an online petition which collected several thousands of signatures. Many people did not even know that, according to FIBA rules, players can year just a strip, max 5 centimeters wide, on their head. Everything else was considered as dangerous or possibly insulting for other players.
Indira mobilised other Muslim women players to exert pressure on FIBA and, in May this year, the organization was forced to issue an explanation of its rules. That was not enough for Indira however.
"If FIBA allows players to have religious tattoos on their bodies, they must also allow us to wear hijabs during matches. Those tattoos may also be insulting for other players", said Indira to the media, while making her case.
She added that she is a witness that sport can lift many barriers and asked FIBA to lift the ban and enable many talented players in the world to play their sport on international tournaments. FIBA leaders held several meetings on this petition and their decision was positive for Indira and other players worldwide.
One of the first basketball organizations, which decided to implement the new FIBA decision is the Basketball federation of Bosnia and Herzegovina, where Indira made her first basketball steps. This Federation announced on Wednesday that "there is no reason not to implement the FIBA decision on the matter".
Indira Kaljo, commented on this decision on her Instagram profile with the words: "Never let go of your dreams".
Indira fulfilled one of hers.