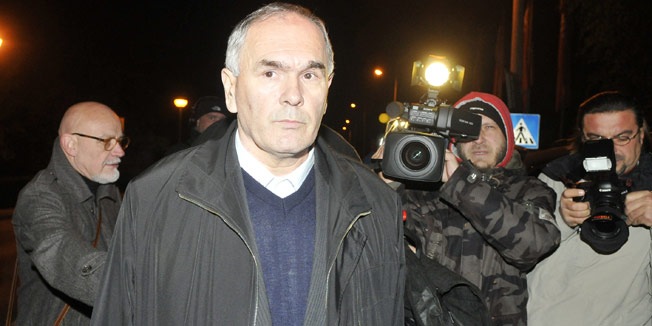 Review Hari Stefanatos
The Zagreb county court has moved against the former Croatian Power Company (HEP) CEO, Ivan Mravak, issuing an indictment accusing him of harming the interests of the company with the 650-million-kuna worth of cheap electricity he sold to the Sibenik-based light metals factory TLM and the Aluminij Mostar company from Bosnia and Herzegovina.
Former leader of the Croatian Democratic Union (HDZ), Ivo Sanader, had also been indicted for the same reason, in September 2013. The prosecution however has withdrawn the indictement for finalisation and is expected to reissue it again around September of this year.
For this reason the county court did not decide on whether Mravak's indictment will be joined with that of the former prime minister's as per request of the former's defence request.
The indictment against Mravak was issued back in January 2012, and along it also included the names of retired general Ivan Kapular, and a former member of the HEP Supervisory Board, Zdenko Jurcic.
Sanader was suspected of inciting Mravak to sell electricity below market prices. The former prime minister, however, after being questioned in connection with this case in February 2012, had stated that he was being prosecuted on political grounds given that electricity had been sold to TLM and Aliminij Mostar in line with legal government decisions.
"Both my and all previous governments, including those that existed in Socialist Croatia, made decisions on helping certain businesses. We helped the shipbuilding industry with direct government grants and we helped some companies with cheap electricity. There is that political aspect in the case of TLM and Aluminij Mostar and it must not be ignored," Sanader had stated at the time.
He also stressed that the government's decisions were based on the political platform with which he had won elections twice.
(Source dalje)