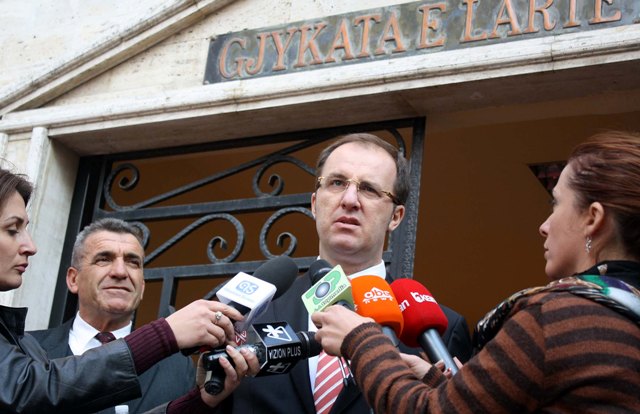 Fier, June 14, 2013
The independent candidate for the constituency of Fier, Dritan Prifti has declared today that his life has been threatened by two persons, whose names have been made public by him.
E. Ducellari and A.Gremi have threatened his life, according to him, on the phone and for this, he has pressed charges.
On its part, police has come out with an official reaction, which states: "After the independent candidate for parliament, Dritan Prifti reported that his life was threatened on the phone by these two persons, Police of Fier in cooperation with the Prosecution have carried out the necessary procedures and arrested these two people.
Police continues with its enquiry in order to shed light upon the complexity of the event. /ibna/