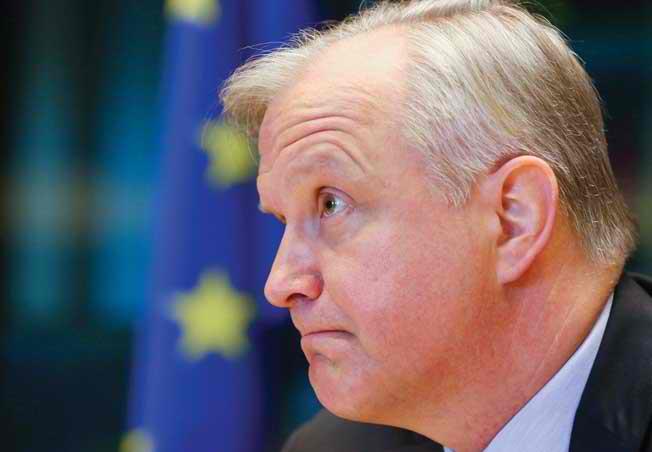 By Poly Pantelides
Cyprus was censured by top EU officials yesterday for its foot-dragging over a bailout from as early as November 2011 when the first warnings were issued, to the clinching of a deal some 16 months later, a timeframe, which had only made things worse, they said.
European Commissioner for Economic and Monetary Affairs,  and vice president of the European Commission, Olli Rehn were briefing members of the European Parliament (MEPs) at the committee on economic and monetary affairs.
Rehn said the Commission warned Cyprus about its accumulating problems early on. Warnings and policy guidance to tackle the banking problems and consequent fiscal and macroeconomic imbalances were included in the reports and Country-Specific Recommendations under the first European Semester in June 2011, he said.