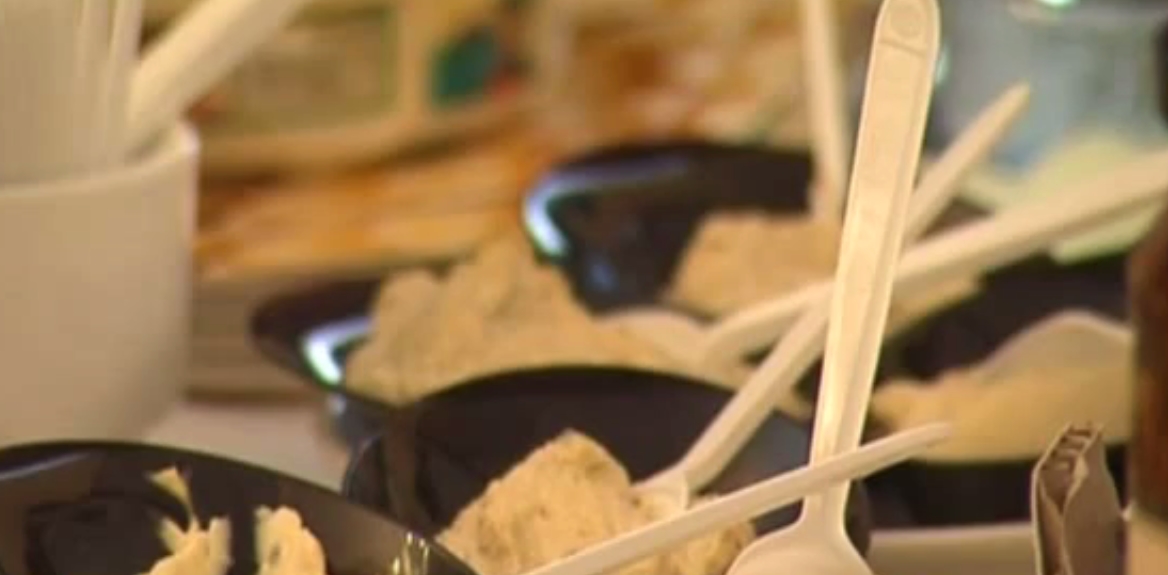 Sofia, December 1, 2014/ Independent Balkan News Agency
By Clive Leviev-Sawyer of The Sofia Globe
It is increasingly difficult for Bulgarian companies to get into the Romanian market, while it remains one of the most attractive for Bulgarian producers, according to a report on December 1 by public broadcaster Bulgarian National Television.
A total of 24 companies from across Bulgaria presented their products in Bucharest at an international exhibition entitled Food and Beverages from Sunny Bulgaria.
The exhibition was organised by the office of trade and economic affairs at the Bulgarian embassy in Romania.
Close to 200 people sampled Bulgarian meat and dairy products, teas, wines, soft drinks and delicacies and traditional dishes.
Adrian Dinu, a member of the Association of Sommeliers in Romania, said: "I am a sommelier and have my own shop. When I discovered Bulgarian wines, I had to offer them to their customers. The price is fantastic, and the quality is extremely high compared to some Romanian wines."
Besides Bulgarian producers already established on the Romanian market, companies that still want to get on to the market took part in the event.
Foreign trade official Iskren Tomov said that the competition seemed quite strong, especially in cow dairy products.
For Bulgarian producers, one of the biggest challenges in the dairy market is the internal policies of major food chains in Romania.
Dyanko Penev, a partner in a dairy company: "They just do not want to work with domestic supplies directly from Bulgaria and this quite complicates things".
Business person Dobromir Dobrev, a partner in a Romanian company founded to operate in that country, said, "we are trying to fight unfair competition". He said some Romanian companies were trying to impose their dairy products on the local market.
The report said that, in spite of the intense competition, turnover between Bulgaria and Romania is expected to exceed a record three billion euro by the end of the year.