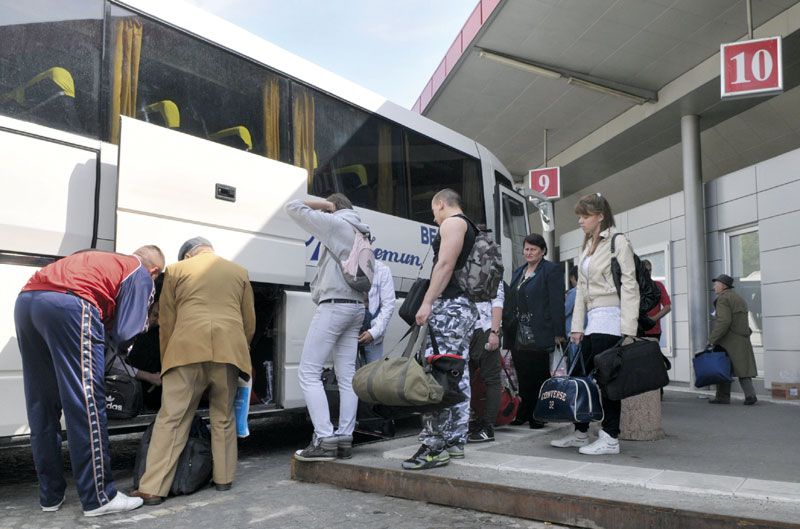 Podgorica, April 29, 2015/ Independent Balkan News Agency
By Adnan Prekic
After several regional countries, the wave of economic emigration spread over Montenegro. Large number of families, especially from the north of Montenegro, in the last few months have left the country and moved to a western European countries. Official statistics do not exist, but some NGOs estimate that since the beginning of the year, around 4,000 people from northern Montenegro have emigrated abroad.
Non-governmental organisation "Euromost" warned that from the beginning of the year a large number of inhabitants moved from the north of Montenegro. This area is characterised by high level of unemployment and is regarded as the one of the most underdeveloped areas in the country.
People from Montenegro usually go to Germany and Luxembourg and they are trying  to obtain economic asylum in these countries. However, a frequent occurrence is that some of them, after the expiration of the three month perod, which is how much they can legally reside in one of the European countries, refuse to return and instead stay illegally in one of the countries of Europe.
According to the latest report of the European Employment Frontex border, in early 2014 the number of asylum seekers from the Western Balkan to the "Schengen countries" rose alarming. Compared to January 2013 and January of 2014, twice as many requests for asylum have been filed, and compared to December last year the number increased by more than 22 percent.
Montenegro has recently found itself on the list of countries of the German Federal Ministry of the Interior as a country that is considered politically "safe". The aim is to decrease the number of Montenegrin citizens who seeks asylum to Germany. The minimum wage in Montenegro, according to the latest data, is slightly less than 200 euros and is being received by almost 16,000 citizens. Montenegro has an average of 170,000 employees, which means that almost one every tenth citizen's income is less than 200 euros. Montenegrin Tax Administration has announced that 15,986 Montenegrin employees receives a salary less than 200 euros.
According to unions calculation, the minimal salary of 193 euros receives 13 or 14 percent of the employed citizens of Montenegro, while the average consumer basket in Montenegro amounts to 800 euros. According to Eurostat data, if one eliminates the differences in prices, GDP per capita in Montenegro is 40% of the average GDP per capita in the EU.