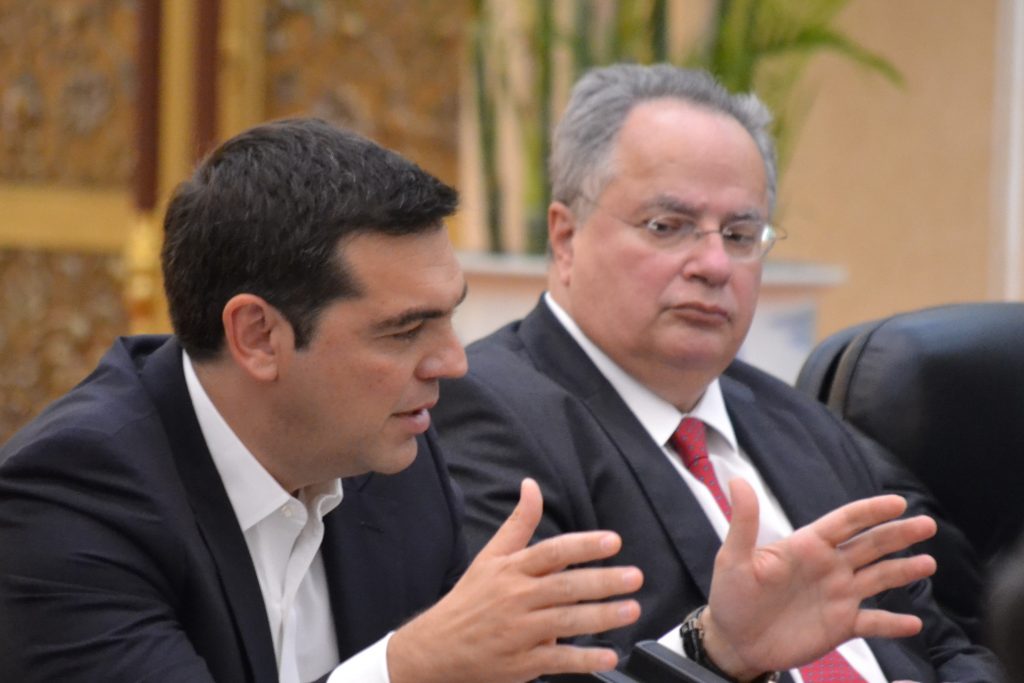 Athens, July 8, 2016/Independent Balkan News Agency
By Spiros Sideris
Greek Prime Minister Alexis Tsipras left for Warsaw to participate on 8 and 9 July to the Summit of the North Atlantic Treaty Organisation (NATO).
The Prime Minister will be accompanied at the Summit by the Minister of Defence, Panos Kammenos, and the Chief of General Staff, Admiral Evangelos Apostolakis.
In Warsaw they will be joined with Foreign Minister Nikos Kotzias, who flew directly from Beijing to the capital of Poland, to prepare the Greek side for its participation with the presence of Prime Minister Alexis Tsipras.
On the agenda of the session will be planning for the next two years, with many members wishing to strengthen the defence forces of the Eastward Covenant. Specifically, Jens Stoltenberg considers that the aggressive policy of Russia makes it necessary to strengthen the forces of the Alliance eastward. What's more, in the south terrorism is a serious risk, in which NATO would also have to react.
However, behind the scenes for months now there are disagreements as to where the North Atlantic Alliance is heading. While countries such as Poland would like an even greater military presence to the East, countries like Germany and France advocate dialogue with Russia.
"Whoever believes that with symbolic parades of tanks on the Eastern border he will increase his safety he is fooling himself", German Foreign Minister Frank-Walter Steinmeier said recently.
On the other hand, the Polish Defence minister Antoni Macierewicz called Russia "a great danger for international security" and is in favor of the presence of more NATO troops in the east.
A compromise proposal provides four international bodies with 1,000 soldiers to be sent in Poland, Latvia, Estonia and Lithuania. At the same time, there will be efforts to try to alleviate the confrontation with Russia.
Last April, for the first time after two years convened the NATO – Russia Council and the immediate plans are yet another meeting. Frank Walter Steinmeier considers the approach of the two sides necessary.
The course NATO will follow will be seen in the coming days. Perhaps the best description was made by the Dutch Prime Minister Mark Rutte, who said earlier that NATO was "a warm protective coat for a cold winter. Today we must have clothes for all seasons".
The Summit will also be preoccupied, according to information of IBNA from Warsaw, with the result of the referendum in Britain, since the withdrawal from the EU extends to NATO.