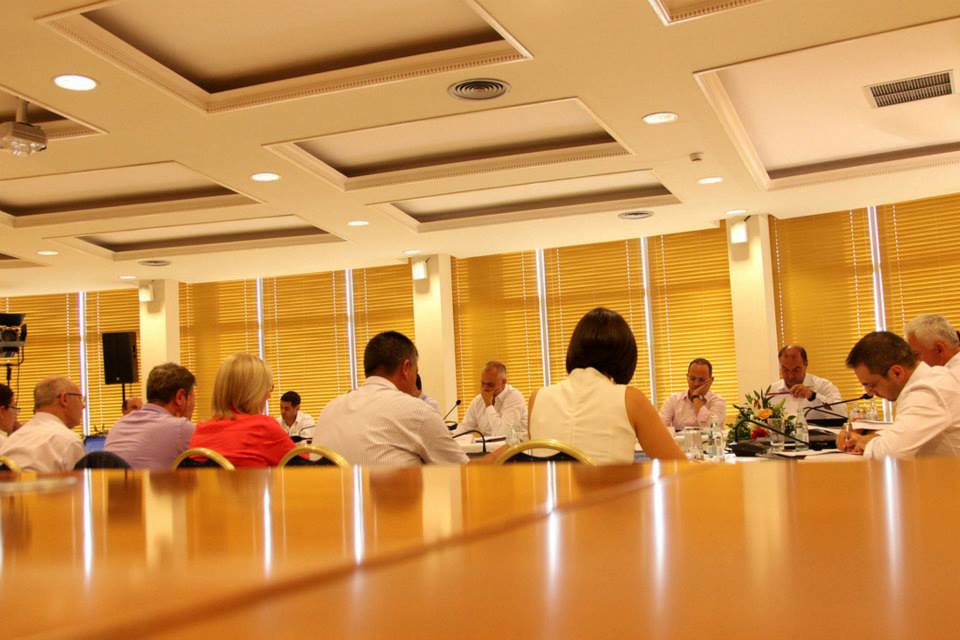 Shkoder, September 3, 2013
The two day meeting of the government led by Prime Minister designate, Edi Rama has been concluded this afternoon in Shkoder.
Today's meeting lasted around 4 hours, while yesterday meeting which discussed issues of the program lasted a little bit longer.
Meanwhile, at the end of the incoming government meeting, Rama wrote on Facebook, "I'm astonished by the trust of the people that I met in the streets of Shkoder. I shall compensate them with a lot of work for the country".
Earlier, in another posting on Facebook, Rama wrote, "We established in Shkoder the main points of the first 100 days of the government and the first 300 days".
This is the second meeting of the incoming government, after the two day meeting in Vlore.
The meetings of Shkoder and Vlore are informal, as the ministers and new Prime Ministers are yet to take their oath. /ibna/