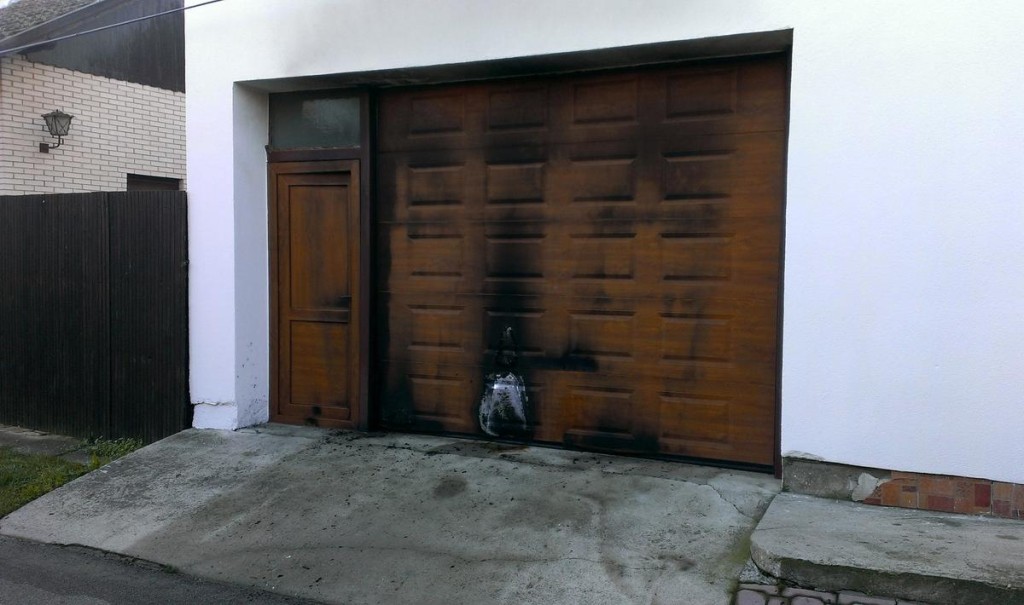 By Milos Mitrovic – Belgrade
After a "break" of two days new wave of violence against ethnic Albanians and those whom perpetrators believe are Albanians occurred in Serbia.
Today early in the morning sweetshop and bakery in Novi Sad have been stoned and the door of the mosque in Subotica was set on fire. Last week incidents occurred also in Novi Sad, Stara Pazova, Becej and Sombor. All the attacks came after the incidents during the football match between Serbia and Albania in Belgrade.
The violence during the match has led to diplomatic confrontation between Tirana and Belgrade with postponing the landmark visit of the Albanian Prime Minister – the first in 68 years – to Belgrade. The visit was scheduled for Wednesday but it has been delayed for 10 November. The articles in some Serbian media and statements of officials suggested that the visit would be postponed to imprecise time. However, at the alleged insistence of Berlin, whose influence in the region grows, prime ministers Edi Rama and Aleksandar Vucic have agreed the visit to be organized next month.
German Chancellor Angela Merkel had a phone conversation with Vucic on Saturday. Vucic promised Merkel that Serbia would support stability in the region.
Both objects which have been attacked today have almost nothing to do with Albanians. The owner of sweetshop in Novi Sad is member of Gorani ethnic group. The Muslims citizens in Subotica are not only Albanians, but also Bosniaks, Gorani, Roma and others. But assailants have hurt the feelings of the most of people in these multi-ethnic areas bringing fear and insecurity.
According to "Blic" daily six objects in Novi Sad have been attacked since the violence begun following the football match. In some of the attack assailants have used bombs and Molotov attacks. Most of the assailants have been masked.
One hooligan was arrested in Becej. Director of Serbia's police Milorad Veljovic has said that "the number of persons have been polygraph tested" and that "police intensively works on identification and arresting of the perpetrators".
Attacks against Serbs in Kosovo
Serbian family in Klina, Kosovo and Metohija, has been attacked on Sunday evening, Radio-Television of Serbia (RTS) reported. The house of Drago Konic has been stoned with several windows broken. Vinka Radosavljevic, head of Pec county, told RTS that Drago Konic and his wife live in fear. Radosavljevic said she believe that the attack has been the part of the violence against Serbs in Kosovo after the football match in Belgrade. The police launched the investigation.
In 2013 Konic was attacked in his property in Klina. The local physicians have claimed that Albanians did not attacked Konic and that he has hurt himself.
Photo: The door of the mosque in Subotica after attack