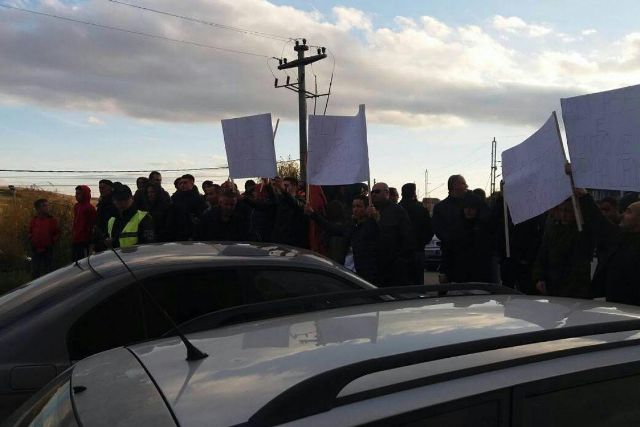 The first incidents have been registered last night in FYROM ahead of the start of the election campaign. Last night in Skopje, a 46 year old has been wounded with a fire arm. He is Daniel Trajkovski, 46 years old, while according to the media, he was involved in a conflict betwwn members of the underworld with connections to politics. The Ministry of Interior said that the details of this incident are being clarified, while the wounded person has ended up with serious wounds in hospital.
At the end of the week, another incident was registered in Kumanovo, where a group of citizens blocked the road for the escort of the Albanian party BDI (Democratic Union for Integration) and its leader, Ali Ahmeti. The protesters were family members of the former commanders of KLA, who were killed and imprisoned before the war and for which, they blame the leader of BDI. During this protest there were also incidents, as the escort cars were attacked with stones, but fortunately, there were no wounded.
Another incident was registered in Aaracinovo, in the suburbs of Skopje, where unknown persons demolished the electoral office of SDSM (Macedonian Social Democratic Union).
The Ministry of Interior says that the incidents have been isolated and that there's no cause for concern. According to this ministry, all measures have been taken to secure a safe electoral process.
Experts of political developments say that these incidents are a common practice in FYROM. Political analyst, Ibrahim Memeti says that people are not happy with the parties in power due to many promises which have not been delivered.
"The Albanian population is disappointed, but I can say that we're dealing with an identity crisis among Albanian parties, because they haven't met their expectations and haven't delivered their promises", Memeti said.
In the recent elections in FYROM, a large number of incidents have been registered, but the biggest number was registered in the early elections of 2008, where the leader of BDI, Ali Ahmeti was attacked, but was saved thanks to his car.
According to OSCE/ODIHR, 6 fire arm incidents and one dead was registered. /balkaneu.com/