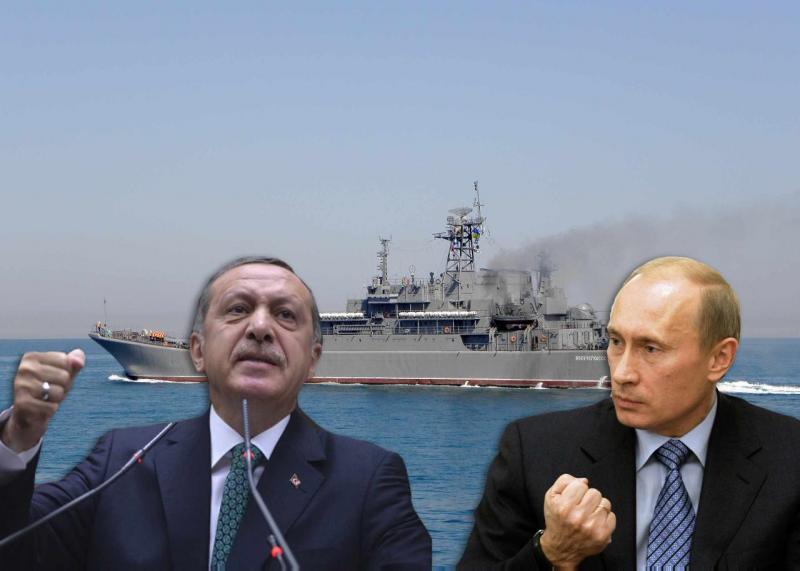 Ankara, December 15, 2015/ Independent Balkan News Agency
By Olga Mavrou
A Russian missile cruiser and a coast guard powerboat had to intervene after a Turkish merchant vessel  blocked a convoy transporting two drill platforms to a new location in Moscow's territorial waters. The Turkish boat crossed the convoy's path and  the captain of the Turkish vessel operated radio silence despite requests to respond. A powerboat from the Russian coast guard and a missile cruiser came to the aid of the Russian convoy and chased the Turkish vessel off.
This  is the second recent sea incident involving the Russian Navy and Turkish vessels. Just one day ago,  a Russian warship had to fire warning shots at a Turkish fishing boat  some 12 miles off the Greek island of Lemnos in the Aegean  to prevent a collision. The fishing boat was steering towards the Russian battleship and ignored all communications from the Russians. It turned around only after the shots were fired.
Turkey is (among other thing) aiming at renegotiating the Monteux Convention, which regulates the passage through the Turkish straits –a convention that is to be renewed in 2016.
The strait issue is quite important for Russia too especially now,  since  the  shortest sea route to Syria passes through the Turkish straits