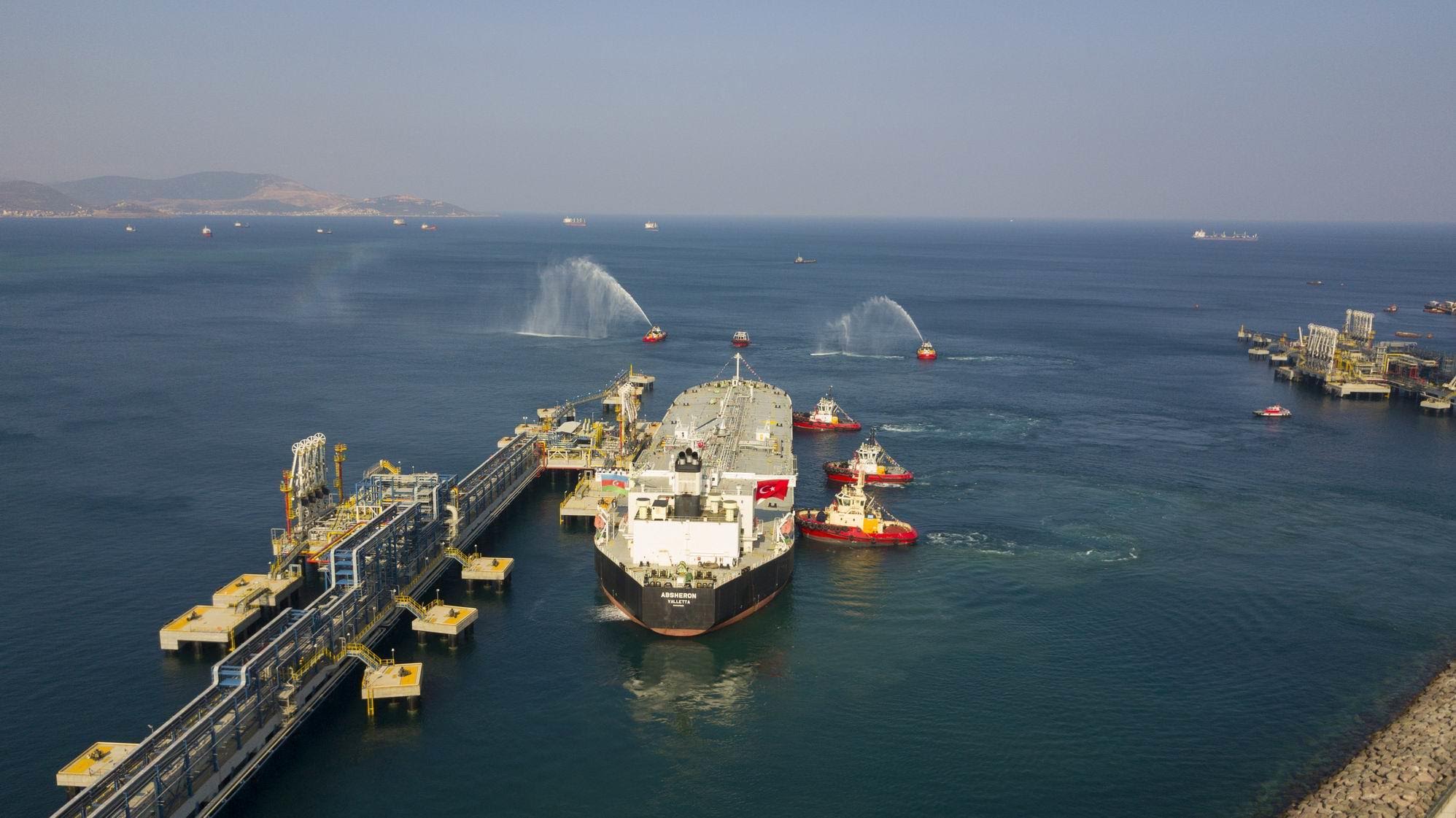 The state-owned company of Azerbaijan, SOCAR, has put its own stamp in the field of hydrocarbon management in Turkey, inaugurating its first refinery in the eastern city of Izmir.
Turkish president, Recep Tayyip Erdoğan, and his Azeri counterpart, İlham Aliyev were at today's inauguration ceremony of the STAR refinery.
It took seven to build the refinery -its construction started in 2011- and is expected to reduce Turkey's annual current account deficit by at least $ 1.5 billion.
It is one of the biggest investments in Turkey's history, with a budget of $ 6.3 billion, and one of the largest oil and gas facilities in Europe, the Middle East and Africa. The STAR refinery started its operation by receiving the first cargo ship carrying 80,000 tons of crude from Azerbaijan in early August.
SOCAR's chief executive for Turkey, Zaur Gahramanov, then confirmed the arrival of the first freight and said production would begin at the end of October.
With this refinery Turkey's need to import jet fuels, which will account for 7% of STAR's total output, is expected to be completely eliminate while at the same time it is anticipated to reduce its LPG imports from 79% 70%.
With an annual production capacity of 10 million tons of crude, the refinery will also produce 1.6 million tons of naphtha and 1.6 million tons of jet fuel annually…. / IBNA