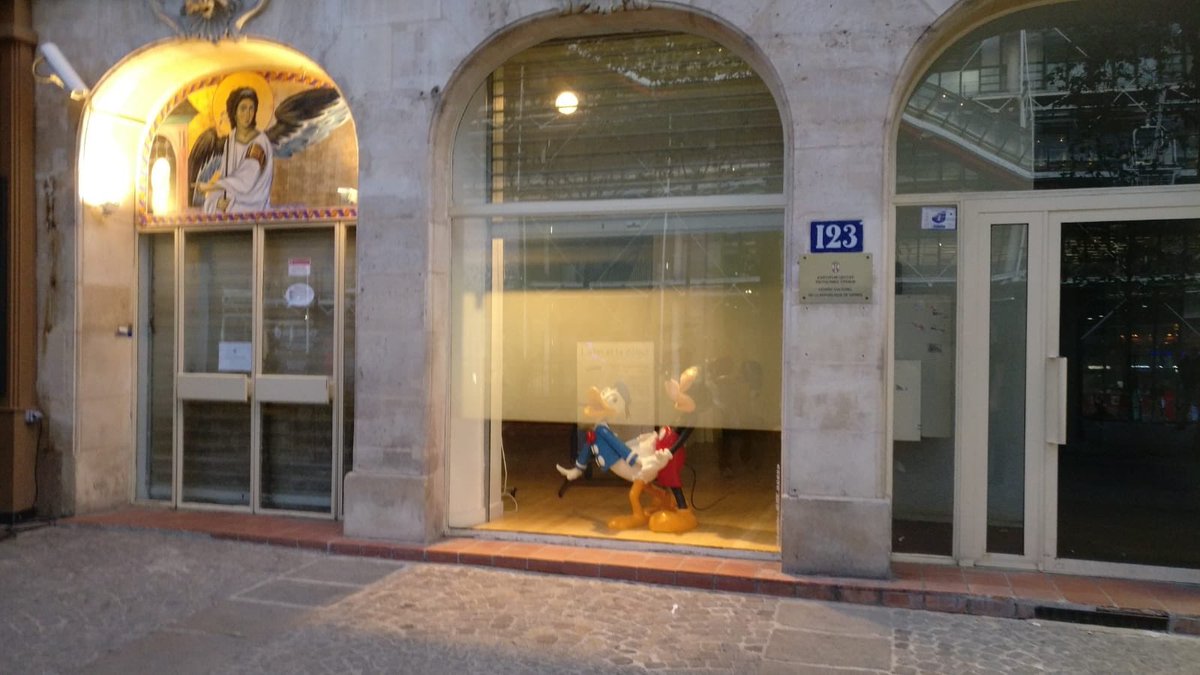 The controversial sculpture of Walt Disney's characters has been removed from the premises of the Cultural Information Centre of Serbia (KICK) in Paris. The Serbian Ministry of Culture and Information decided so amid public outcry, explaining that the sculpture was "inappropriate".
Some Serbian newspapers have described the sculpture as "Mickey Mouse and Donald Duck in action". The sculpture was installed in KICK's window, next to the copy of the White Angel, one of the most famous Serbian medieval frescoes.
"Without trying to reduce the space of artistic concept's freedom, the Ministry of Culture and Information believes that such content was not appropriate for the KICK in Paris as well as for representing the country abroad. There are enough other spaces for such artistic provocation", the Ministry underlined in its statement.
According to the relevant authority, the curator and KICK director are the only ones responsible for the "Mickey Mouse and Donald Duck sculpture", despite the fact that the Ministry has previously approved of the exhibition part of which was the sculpture in question.
Namely, the "The Beginning and the End" exhibition of the contemporary Serbian creativity by the Dimenzija artistic group was supported by the commission of the Ministry. As stated in the commission's decision, the "project has a high level of representation at the international stage and contributes to understanding the idea and language of the contemporary art of young Serbian authors".
However, the Ministry now claims that the sculpture was not included in the "visual documentation" provided to commission; therefore, it denies that it bears any responsibility for exhibiting the art piece at the KICK.
"This unpleasant incident should not have occurred", the Ministry stated, adding that the curator and KICK staff are responsible for the "omission".
One of the Serbian newspapers that reported on the story, presenting a shot of the artistic creation with "Mickey and Donald in action"
The sculpture was exhibited for more than 10 days. Foreign Minister Ivica Dacic has also criticized it, calling it "unacceptable"…. / IBNA
Main Photo: KICK's central window, in Paris before the removal of the sculpture made by "Dimenzija"