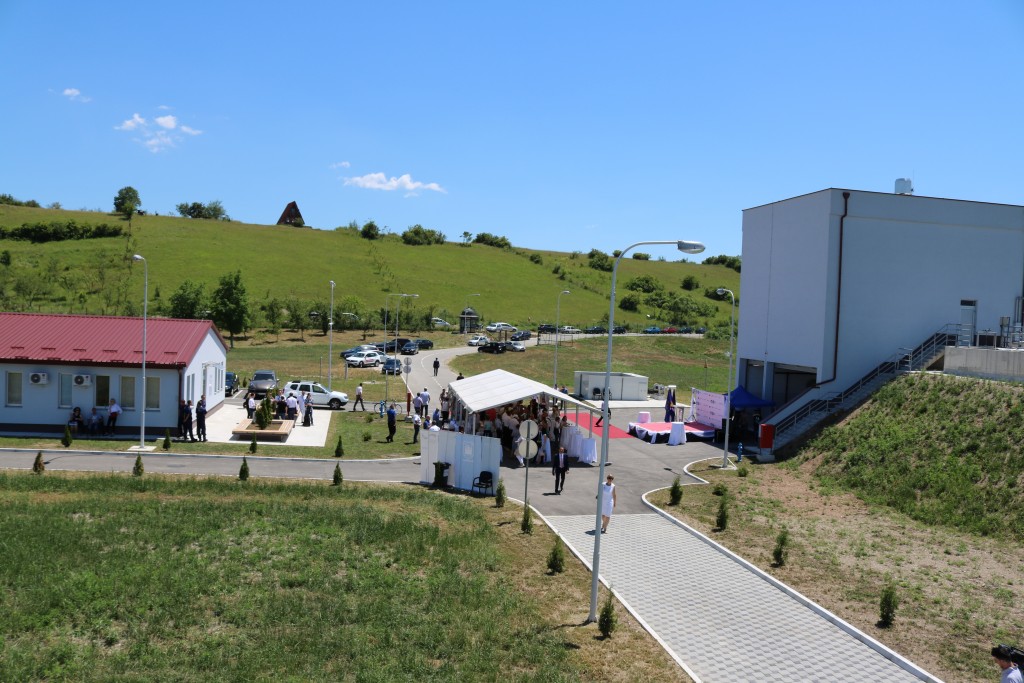 Wastewater Treatment Plant, in the city of Bihac, will enable environmentally safe and hygienic collection and treatment of wastewater. It also will improve living conditions for more than 55.000 citizens and protecting the environment, particularly the Una River.
EU Delegation in BiH announced that the project 'Construction of Wastewater treatment Plant Bihac' was supported by the European Union, German Development Bank KfW and BiH authorities.
Melvin Asin, Head of Cooperation at the Delegation of the European Union in BiH, underlined that the EU sets high standards in environmentally safe water management and expressed his satisfaction with EU contribution to this project.
"We believe that everyone should have access to hygienic water and that is why we are so pleased to contribute to this project. We contributed not only to obtain the EU standards in the area of water treatment, but also to maintain this beautiful nature which is basis for many economic activities here", said Asin on the opening ceremony.
Suhret Fazlic, Mayor of Bihac, thanked all the institutions that have supported the project and underlined its importance for the citizens saying that this was not just the opening of a wastewater treatment plant, but also the opening of the new chapter in the development of city, which is striving to achieve economic growth through the promotion of tourism and natural beauty.
Christoph Tiskens, KfW Director, said that as a result of the project citizens of Bihac will have modern wastewater treatment in line with EU standards. He added that the connection rate to the sewage network has increased, and ultimately all households in the city will be connected to this facility.
"One of the important goals was to preserve the Una River water resources, which constitute the natural and economic backbone of Bihac and the region, and will help to  protect the beauty of the River Una, its precious ecosystem and tourist attractions, for future generations", Tiskens said.
The overall budget for the project is  25.6 million euro. Of this, 17.5 million was provided by KfW, 3 million was provided by the EU and 5 million was provided by the Government of FBiH, the FBiH Environmental Protection Fund and the Sava River Watershed Agency.
"All of you should be proud of this work. With this modern wastewater treatment you fulfil EU standards and contribute to the preservation of this fragile Una River. We hope that citizens will also contribute to this goal by connecting to the new sewage system", said Christiane Hohmann, German Ambassador in BiH.
During the project implementation, 45 kilometres of existing sewage pipes have been renewed and 54 kilometres of new pipes have been laid. The new network includes 33 kilometres of sewage pipes and a 21-kilometre stormwater network. This will enable approximately 1,450 households to be connected to the wastewater collection system in the six town zones. The bulk of the existing mixed sewage system will be integrated in the newly constructed wastewater treatment system. This project puts the City of Bihac also in the group of municipalities, together with Sarajevo, Mostar and Bijeljina where water treatment quality is in accordance with EU standards./IBNA