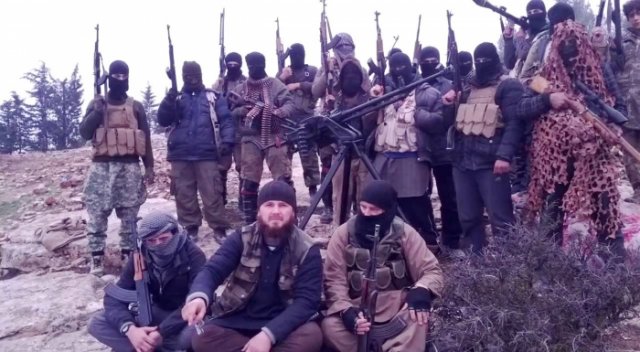 IBNA Special Report
Pristina, August 13, 2014/Independent Balkan News Agency
By Elton Tota
The court hearing of the 40 arrested men who are suspected of participating in the fights in Syria and Iraq, as part of ISIS and al-Nusra terrorist organizations has ended.
The jury has decided to keep the defendants in detention for another 48 hours, until there's a verdict today or on Thursday to remand them into custody or not.
Defense lawyers say that their clients have pleaded innocent, while 4 or 5 of them have admitted that they have been part of the liberation army of Syria, an army, which according to them, is not considered to be a terrorist army. According to them, all of yesterday's and today's events are a mere show where no incriminating evidence against them was found.
Lawyer Besnik Berisha said during the hearing that there were great deficiencies on the part of the prosecution.
"Prosecution finally admitted that it could not secure adequate evidence to back its claims on the defendants", said Berisha.
Meanwhile, Kosovo continues to have a lack of legal framework against terrorism, although the arrested men are suspected of having connections with terrorist groups and organizations.
Although there's a bill which prohibits the participation in armed conflicts outside the territory of the country, this document has not managed to become a law, due to the dispersion of the parliament of Kosovo.
Based on this bill, all of those who organize, recruit or train people or groups of people with the aim of participating in the efforts of a foreign army or police force, will receive a prison sentence from 5 to 15 years.
US ambassador in Kosovo, Tracy Ann Jacobson, hopes that the new parliament of Kosovo will approve the new law against terrorism.
"In terms of the fight against terrorism, I hope that the new parliament will promptly pass the law on foreign warriors, which the previous parliament has approved in principle. This is important for the safety of Kosovo", said ambassador Jacobson. /ibna/