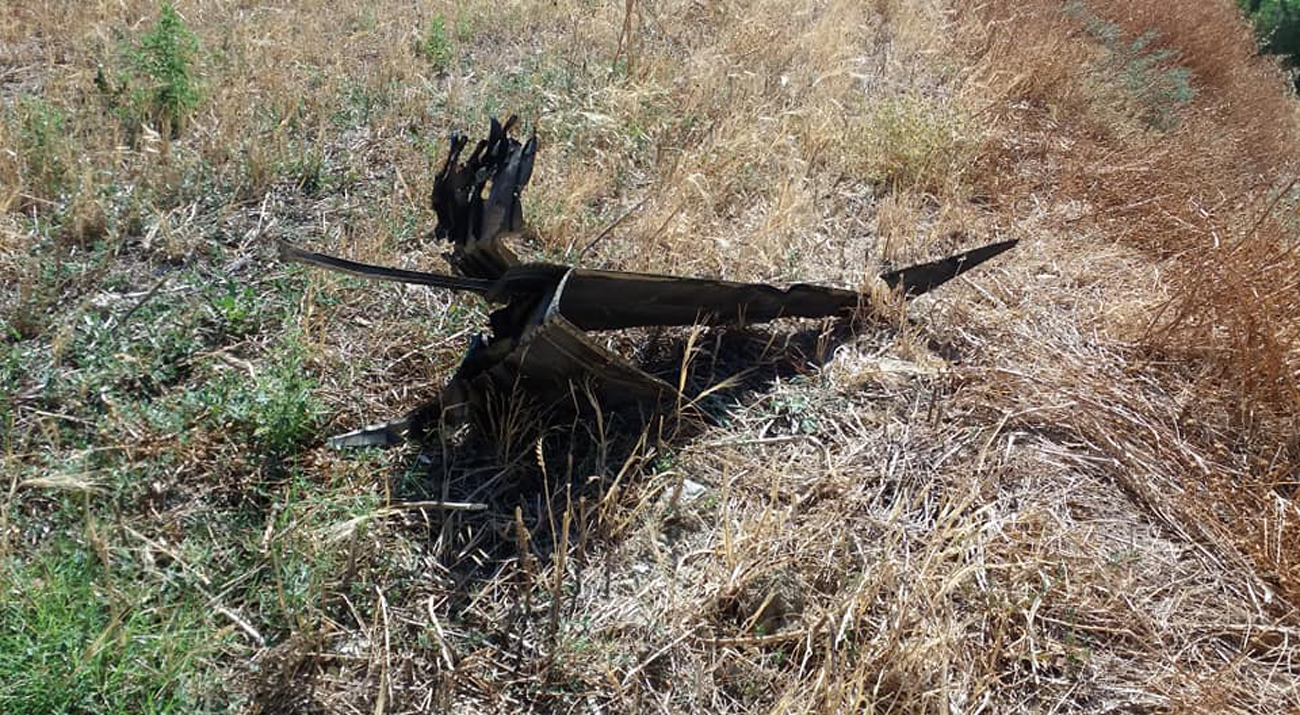 The new evidence that emerges from the explosion that occurred yesterday in Pentadactyl
By Michalis Michael
The item that fell in the occupied areas is believed to be a missile, declared the so called "Prime Minister" Ersin Tatar, according to the Turkish agency DHA, although he said the investigations have not yet been concluded.
"It could be an accident, we will wait and see. We will let you know when it is finalized", Ersin Tatar said, adding that the incident has increased tensions in the region.
As he said, "what is being said is that it stems from attacks between Syria and Israel. We will inform you once it has been clarified by the military sources". Ersin Tatar said that there was still no contact with officials in Turkey on the issue.
According to reports from the T/c Media, a resident of Kornokipos, Ezevit Siah has uploaded a photo of a missile-like object on social media. Under the post, there are comments that this is a Russian missile.
Turkish Cypriot leader Mustafa Akinci and "Deputy Prime Minister and Minister of Foreign Affairs" Kudret Ozersay visited the occupied mountain village near which the object of unknown origin seems to have crashed after midnight, triggering a fire.
As is reported from the occupied areas, Mr Akinci said it was a military device of unknown origin and that a thorough investigation would be carried out. "We want peace in our region, on our island. This episode shows how important peace is", he noted.
Responding to a question, he said that "if it is a missile, it could be Russian. This will be made apparent from the investigation that will take place, which will provide more information". He noted that after discussions he had with soldiers, he reached to the conclusion that this was a military object that came from outside Cyprus.
Mr. Ozersay in his Facebook account said that from the initial investigations it appears that the object is either an aircraft carrying an explosive device or a missile. He noted that the characters on parts of the item will give some explanation. He said that fortunately there weren't any victims and that the fire was under control.
Another object, believed to be part of the first, was found in a home garden in Dikomos. Measures were taken in the area while homes were evacuated./ibna