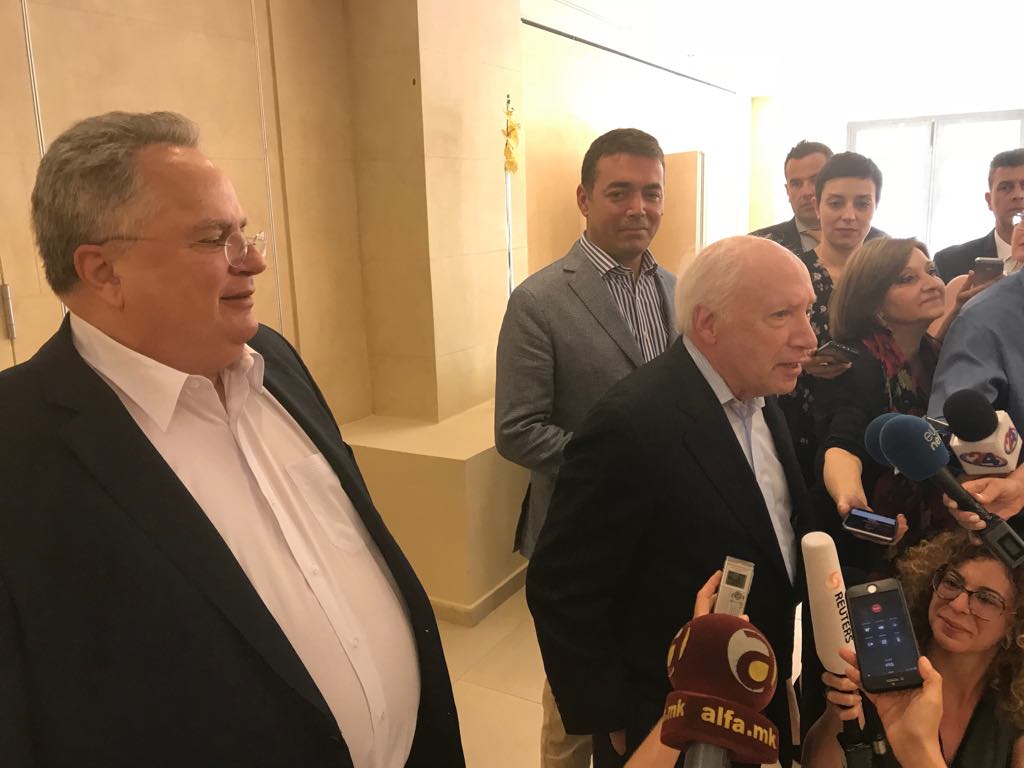 The meeting of the Greek Foreign Ministers Nikos Kotzias, his counterpart from fYROMacedonia Nikola Dimitrov and the UN Special Envoy Matthew Nimetz, in Sounio, took place in a very good climate.
According to IBNA's secure information, the dispute resolution process for the nomenclature is at its most critical point, and today's meeting paved the way for the final settlement of the dispute.
As Matthew Nimetz pointed out to the journalists after the talks, the 6-hour talks were marked by serious, tough, intensive and positive work, preparing in essence the meeting of Greek Prime Minister, Alexis Tsipras, with the Prime Minister of fYROMacedonia, Zoran Zaev, on the sidelines of the EU-Western Balkans Summit on 17 May 2018 in Sofia.
The two Ministers will inform the Prime Ministers of the countries about the latest discussions where, according to IBNA's exclusive information, the methodology for the definitive solution of the name dispute was formed./IBNA