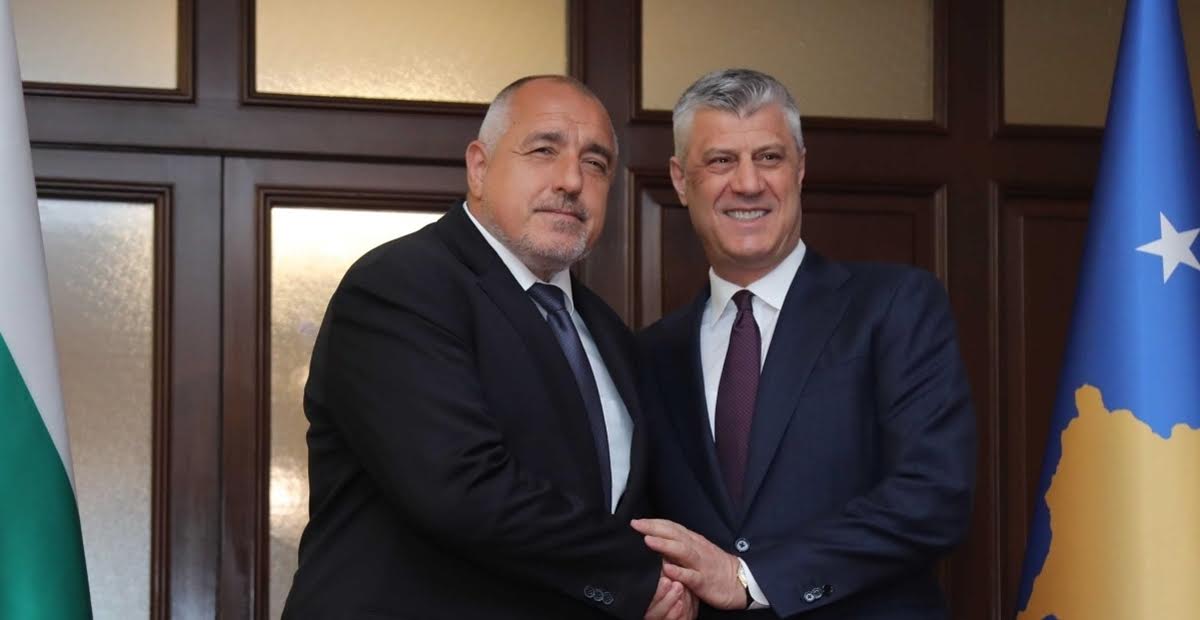 Bulgarian Prime Minister Boyko Borissov has expressed hope that the respective dialogues between Priština and Belgrade, and between Athens and Skopje, will take the EU and NATO candidate states in the Balkans on their path to membership.
Borissov was speaking in Priština on April 16 during a one-day visit, on the eve of the European Commission releasing its regular reports on the progress of EU candidate states.
His visit also came a month before the scheduled summit on the Balkans to be held in the capital of Bulgaria, current holder of the rotating Presidency of the Council of the EU.
Prospects for the summit, a pet project of Borissov's, are troubled because five countries have indicated they will not participate, objecting to the presence of state representatives of Kosovo, whose independence from Serbia they reject.
The Sofia May 16 and 17 2018 summit on the Balkans is meant to produce a formal declaration, but it is an open question whether there could be unanimity on its content, and there is a risk that some participants or non-participants could produce a dissenting declaration of their own.
Borissov, speaking after talks with Kosovo President Hashim Thaçi, called for dialogue between Belgrade and Priština. This would enable them to solve their problems and move forward towards EU membership.
Borissov said that in its 10 years of independence, Kosovo had made visible progress and was on the right track. However, he emphasised the need to resolve bilateral issues before talking about real membership of the EU.
Thaçi thanked Bulgaria and Borissov for putting the Western Balkans in the focus of the Bulgarian presidency of the Council of the European Union. He emphasised that his country would continue the dialogue with Serbia and there would be "a real peace process in the region".
Borissov also voiced hope that Skopje and Athens would resolve the issue over the name of the former Yugoslav republic.
His comments came as a leaked version of the draft European Commission report on fYROMacedonia said that the EC was recommending opening accession negotiations with the former Yugoslav republic, saying that this, with the urgent reform priorities, would be decisive for that country's further progress.
Borissov and Thaçi highlighted the importance of the Summit in Sofia in May and the serious political and technical preparation for it, a Bulgarian government statement said.
"This topic was impossible a year ago, we are now in an advanced dialogue," Borissov said, pointing out that the construction of the infrastructure for which funding is already provided can be started immediately, the statement said…. / IBNA