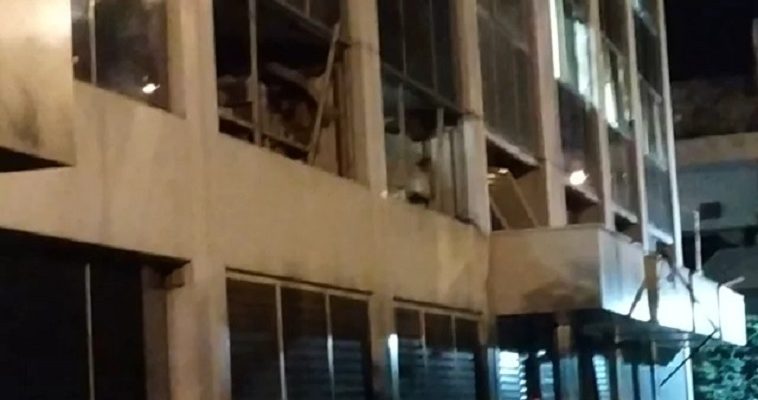 An explosion of an improvised mechanism occurred outside the facilities of the SKAI television station and the newspaper Kathimerini, on Monday morning.
The explosion of the improvised mechanism, which was characterized as "strong", caused damage to the first and second floor – mainly broken glass – without any injuries.
According to the police, an unknown person called to alert for the the explosion at 01:50 local time, indicating that a bomb would explode at the facilities of the SKAI TV station in forty-five minutes, stressing that "it's not a hoax".
Police sources noted that the explosive device, which was inside a sack, was located outside the building – more specifically, on a pavement opposite the entrance of the premises, about 7 meters away. It is estimated that the perpetrators of the attack passed from the point, left the bag and departed.
The site was blocked in time by the police, in a wide radius around the SKAI building, while workers who were working at the station at the time were notified and were safely evacuated.
The terrorist act was condemned by all political parties, as well as the political and state leadership of Greece./ΙΒΝΑ