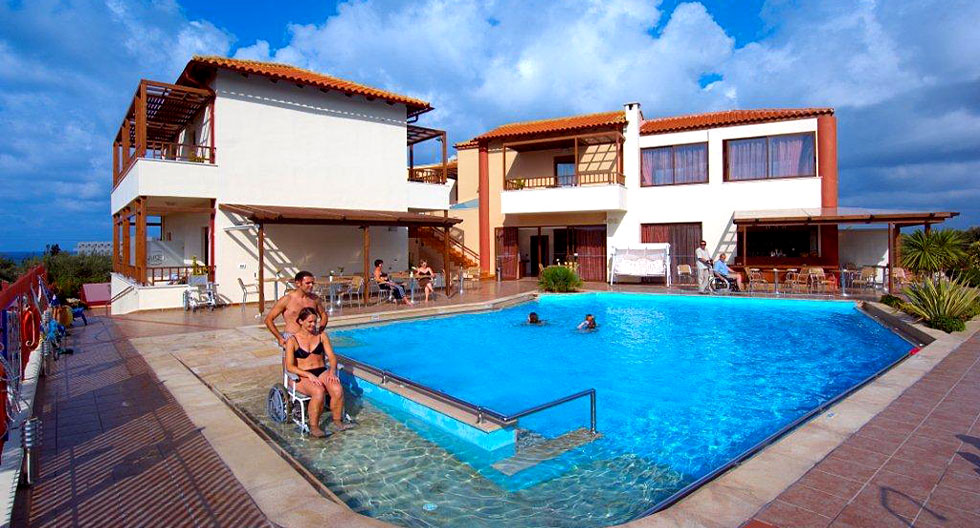 By Spiros Sideris – Athens
The assessment that greek tourism can dramatically increase in arrivals and revenues by over 30%, argues the certification body "peoplecert", provided that, as highlighted in yesterday's interview, greek hotels invest in the accessibility of persons with disabilities, as well as the elderly.
Towards this direction, peoplecert announced today ACCESSIBILITY PASS (www.accessibilitypass.org), which is an initiative that emerged through the collaboration of the public and private sector. It has been developed by the certification body Peoplecert, with the cooperation of specialists of the National Centre for Research and Technological Development, and as was pointed out, it is a global innovation. It is an international certification mark for hotel infrastructure and accessibility of services for all types of people hindered (separate signs for people with mobility, visual, hearing or cognitive disabilities, but also for the elderly).
Greece is not a country friendly to the disabled, since infrastructure that serve them is minimal. The efforts made during the Olympic Games of 2004 in several cities throughout the country, have not been utilized or expanded further.