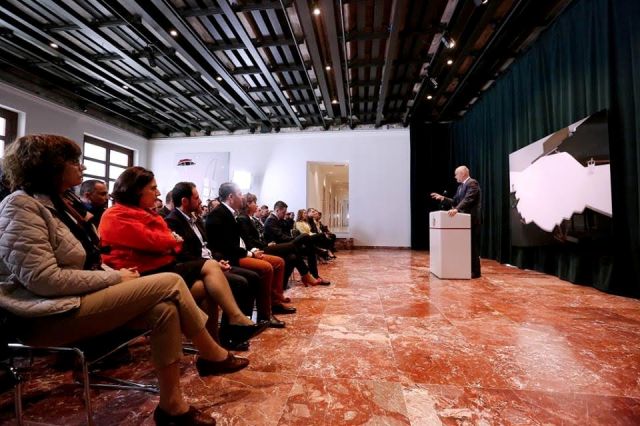 Tirana, 17 November 2015/Independent Balkan News Agency
By Edison Kurani
The Albanian government has announced a plan to remove taxes for all businesses with an annual turnover of up to 36 thousand euros and offer a 50% tax cut for medium sized businesses. A full package of tax measures and a new strategy in the approach toward businesses, has been presented by PM Edi Rama in a meeting with representatives of small businesses in Tirana
A few days ago, businesses had protested against the enactment of the Bill on Taxation Procedures, which was also known as the bill of big fines, but also against the harsh behavior manifested by tax inspectors during their inspections.
Crucial changes in the taxation system
Starting from next week, there will no longer be taxation categories based on annual turnover. Thus, the category 0-2 million ALL (0-15 thousand euros) is lifted and a new category has been defined, 0-5 million ALL (0-36 thousand euros).
All of these businesses will no longer pay tax on profit, which means that they will no longer pay any taxes.
Up until today, they've been paying up to 7,5% tax on profit.
For all businesses that have an annual turnover between 5 million to 8 million ALL (36-60 thousand euros), tax on profit goes down from 7,5% to 5%.
Besides these changes, all businesses with an annual turnover from 0 to 8 million ALL, will continue to declare social and health insurance contributions based on the legislation in force. They will also pay local taxes.
Other assisting measures
Another assisting measure consists of allowing family members who work for the business of one of the family member, without being obliged to be registered as an employee for purposes of social securities. So far, many tax audits have led to many businesses to be fined, as family members were identified as helping the owner of the business and this was mainly the case with shops.
Another measure which is also expected to be a positive one is the decision to remove tax audits on field as of 1 January 2016.
This will offer a breath of relief for businesses, because, as PM Edi Rama said yesterday, there have been many cases with abusive tax auditors.
First reactions
These developments are seen as government efforts to reduce the discontent expressed by businesses, following the operation against informality undertaken since September. The government has declared that these operations have aimed at formalizing businesses and not retaliate against them.
On their part, business representatives have expressed their skepticism and have recently criticized the government that the austere measures have damaged business.
However, the results that have been achieved have been considered as encouraging by the government and representatives of international financial institutions such as IMF, World Bank, etc.
Meanwhile, politicians see these as an effort by the left wing government to avoid a possible wave of protests against poverty and the tough reforms of the past two years.
Basha: Rama stole DP's program
Opposition leader, Lulzim Basha has been declaring for a month that if the DP comes back to power, it will drastically cut on taxes. And a part of this promise was delivered by the left wing government in the last few hours. Basha says that Rama has copied the opposition plan and raises a question: "Is the economic crisis in Albania solved by an prime minister totally irresponsible for the economic situation of the country, who copies?"
Basha says that he's not sorry that Rama copied, according to him, a part of the proposals of the DP, adding that "the scope of our relief package is to stop economic downfall and offer Albanians an alternative and a way out from Rama's crisis".
Talking to IBNA, the democrat leader answers to the question: why are these tax measures being applied now? According to Basha, Rama fears the reaction of the people. "Now, because he fears, because he has seen that people have risen in protest and revolt, because the people's anger is taking the streets, which are being filled with students, young people, unemployed, pensioners and business people whom he has been lying and deceiving for two years."
Berisha: Rama wants to find salvation on the opposition!
The former PM also says that Rama's new tax package has been copied by the opposition program.
"Now, after burying and causing thousands of small businesses to go bankrupt through bulldozers, VAT receipts, terror about electricity, taxes and fines, he promises a remedy with a tax relief, with the opposition's program".
For Berisha, "this is the only case in history that a Prime Minister seeks salvation or political refuge in the opposition".
Valter is happy
The new changes that will enter in force after a few days, have been welcomed by small businesses. Valter is 33 years of age and after he lived for many years in Greece and Italy, returned to Albania three years ago. He opened a café in his neighborhood in the suburbs of Tirana. He's happy about the news. "I think that this is a very good thing. We will work in peace. We will no longer of tax auditors three times a day. I will pay my social insurance contributions and those of my waiter and also the municipality's taxes. I no longer need to worry now when issuing the VAT receipt for fear I may exceed the turnover".
In Albania, there are 83500 small businesses which make up for 85% of the total number of businesses. The changes announced by the government are positive for several reasons. First of all, because businesses are formalized and not damaged. Everyone is a winner. Businesses do not pay taxes, the government knows how many businesses there are and what is their turnover while customers feel respected, because they are given a receipt for every product or service.
It's clear that the government doesn't only want to win the "hearts" of a part of the population by removing the main tax. The other objective is to achieve full formalization and fight tax evasion among large businesses, which although they make up for only 15% of the total number of businesses, their turnover is several times higher.
The government has announced that with the removal of the main tax, all businesses must submit an annual declaration of incomes and revenues within 25 February of the following year, but, like Mr. Rama said, "all small businesses must submit regular VAT invoices for every product that they have purchase".
The prime minister says that from now on, "there's no reason for them not to submit them any more" and adds: "As of today, with the entry in force of this plan in the coming weeks, we consider small businesses as allies against informality, in order to put a stop on the unlawful discharge of VAT from large businesses". /ibna/