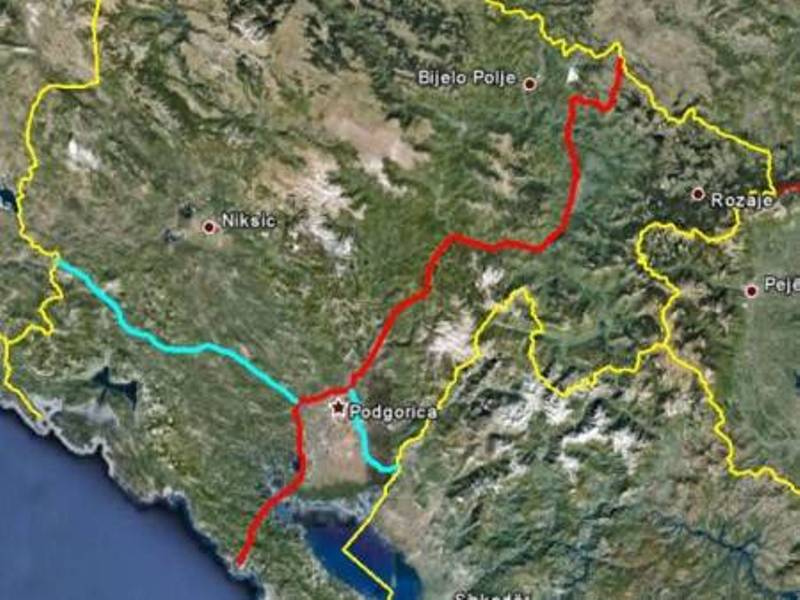 Podgorica, July 5, 2013
The project for construction of a highway in Montenegro, with a cost of at least 2 billion Euros, will be made possible by a Chinese company and the funding by the Chinese EXIM Bank.
The decision was announced by the Minister of Transport and Marine Issues, Ivan Brajovic, who said that the government of Montenegro has trusted the construction of the high way linking Tivar (Bar) to Boljare, (photo) to the Chinese CCCC International (China Communications Construction Company)and CRBC (China Road and Bridge Corporation.
The Montenegrin government considers this highway as the construction of the century for this republic of former Yugoslavia, which a few years ago declared its independence.
Minister Ivan Brajovic said that the offer of the Chinese companies has been ranked first and as the best one, with a value of 809.5 million Euros for the construction of the first part of the highway, linking Smokovac to Matesheve.
The minister said that the talks with the representatives of the Chinese companies will continue in order for the entire project amounting to 2 billion Euros, to be realized. EXIM Bank is the Chinese financial institution that will credit this project. The loan will be given for a period of 20 years.
CCCC International (China Communications Construction Company) and CRBC (China Road and Bridge Corporation) are known for the construction of highways in 43 different countries of the world.
During the last six months, the Government of Montenegro negotiated the construction of the priority section of the highway with a number of high-profile companies, namely the Turkish DOGUS-GUSLAN consortium, American-Turkish consortium Bechtel-Enka and Chinese CCCC and the CRBC.
The key criteria in choosing the partner for this project were financial sustainability of the offer with regard to Montenegro's budget, time-frame for carrying out the project, partner's references, engagement of Montenegro's construction industry, equipment, materials and workforce and the application of European TEM standards, Transport Minister Ivan Brajović concluded. /ibna/