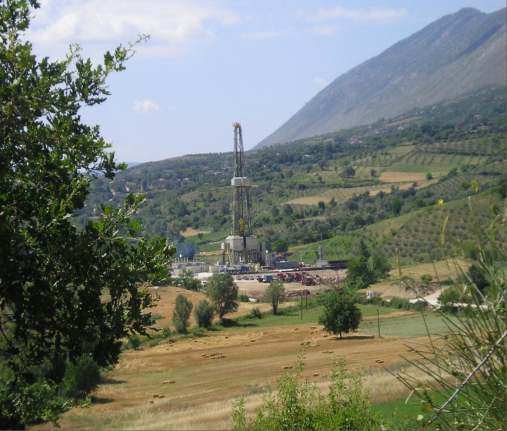 Tirana, December 20, 2013/ Balkan Independent News Agency
Authorities in Albania have announced that an important oil source has been discovered in the area of Berat, following drilling carried out by two foreign companies.
The discovery has been made after 4 years of drilling in Blocks 2 and 3 in Shpirag (photo) by Royal Dutch Shell Plc and Petromanas Energy Inc., told official sources from AKBN (National Agency of Natural Resources) to balkaneu.com.
These operations have taken place in those areas where from 1980 to 1990, studies were carried out and numerous drillings by Albanian specialists of oil. From 2000 to 2005, drillings had taken place by Occidental Petroleum Corporation.
Specialists say that the result of this discovery is the materialization of work and the efforts of the companies that have worked in the research of oil and gas in this area. Experts believe that this discovery gives way to real perspectives for the future researches of this structure (Moloshti-1 further South) or other areas with similar geological models.
The test pointed out that the well had debits which varied from 800-1300 barrels of oil a day and 55 000- 140 000 Nm3 of accompanying gas.
Converting the gas into oil, the total debits vary from 1500 to 2200 barrels a day. The oil is of a good quality, light (35 up to 37 degrees API or 0.823-0.832 gr/cm3) with a low content of H2S (up to 6000 ppm or 0.6%) and free of water.
A carbonate cut of 400 m has been opened and tested, while companies believe that the floor that contains oil must exceed 800 meters. /ibna/