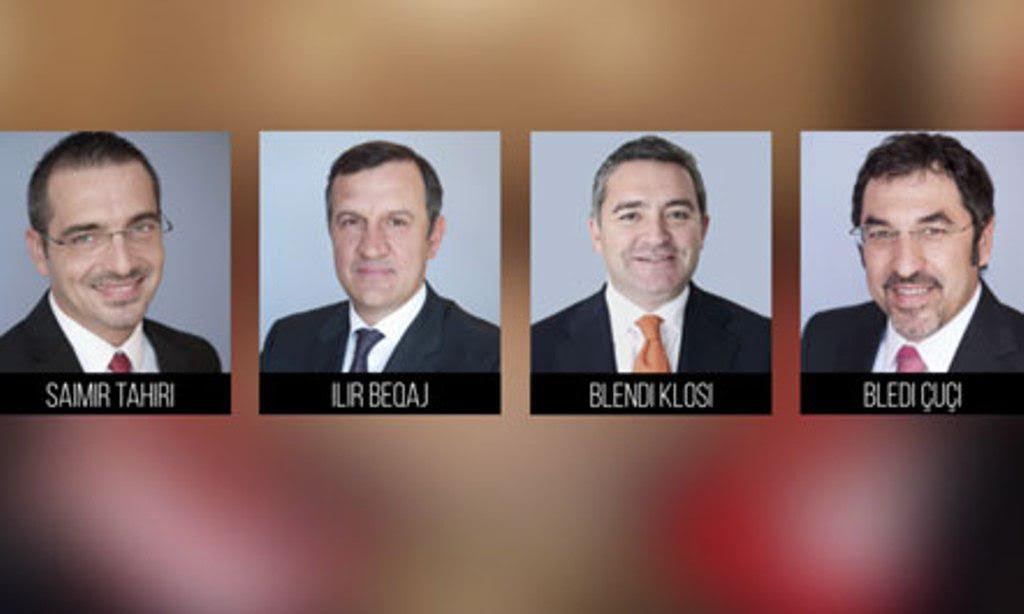 The Albanian Prime Minister, Edi Rama has announced on Monday (13.03) the decision to remove from duty four ministers of the governing cabinet that he chairs.
They are: minister of Interior, Saimir Tahiri, minister of Health, Ilir Beqaj, minister of Social Affairs, Blendi Klosi and minister of Local Government Affairs, Bledi Cuci.
Today, Rama also announced the decision for their replacement.
The new Interior minister will be Fatmir Xhafaj, former minister of Justice in left wing governments. Olta Xhacka, former head of organizations supporting the SP, such as "Mjaft" and "G99", is appointed minister of Social Affairs.
MP Eduard Shalsi is appointed minister of Local Government Affairs and Ogerta Manastirliu, who up until today has served as head of Tirana University Hospital, becomes minister of Health.
Rama announced these changes after the meeting of the Socialist Party steering committee meeting. The premier said that these changes are being made in order for the ministers who have been removed to be better focused on the election campaign.
The removal of the minister of Interior comes after the strong declarations launched by SMI, a coalition ally, that accused him of rigging the upcoming June 18 elections.
The opposition has also accused Tahiri in numerous occasions of being the mastermind of serious criminal affairs, but these accusations have been rejected.
The democrat leader reacted after these government changes, insisting that the changes made by Mr. Rama are unacceptable. Lulzim Basha said that without the government's and the Prime Minister's resignation, there will be no parliamentary elections on June 18. /balkaneu.com/