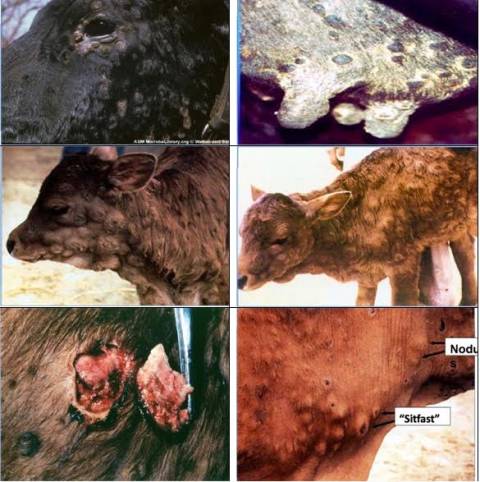 Tirana, 4 July 2016/Independent Balkan News Agency
Albanian authorities announced on Monday (04.07) that they have decided to block indefinitely the import of living animals and meat from several countries of the Balkan Peninsula.
This decision was taken by the Albanian Ministry of Agriculture and Food, after identifying the presence of "nodular demartisis" among cattle, in several countries of the region such as Turkey, FYROM, Kosovo, Serbia, Bulgaria, Greece.
This illness may also be spread in Albania, says minister Edmond Panariti, explaining the decision to block the import of cattle from these Balkan countries.
He explains that this illness doesn't pose any threats for the people, assuring that the ministry  "has taken all necessary precautions to block the import of cattle and meat originating from countries affected by this illness".
Meanwhile, the minister says that a Task Force has been created and it includes veterinaries and epidemiologists, with the aim of gathering the necessary information, prevention and monitoring the spreading of this illness.
This ministry says that it has demanded the government the approval of an emergency fund for the purchase of vaccines against this illness and that it is awaiting the allocation of this fund. /balkaneu.com/