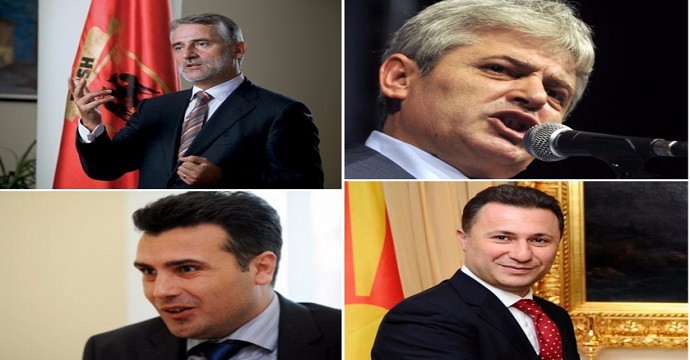 Skopje, 10 September 2015/Independent Balkan News Agency
By Naser Pajaziti
Political parties continue to delay the implementation of the June 2 agreement, which aims at overcoming the political crisis in the country.
The election of the Special Prosecutor has turned into a dispute between the four political parties involved in the talks. Under the agreement, 15 September is the last deadline for parliament to vote the Special Prosecutor.
But, the two main political parties, VMRO-DPMNE and opposition party SDSM,  have not been able to come to an agreement about the staff of the Special Prosecutor or his deputy.
SDSM wants the Special Prosecutor to have 12 deputies. "This way, special prosecution will be more functional and more court cases could take place at the same time, because deputies could represent the special prosecutor in court", SDSM says.
Meanwhile, VMRO-DPMNE has reacted by saying that SDSM's demand is not real and anti-constitutional. "The Constitution is clear on the judicial system in the country, while the special prosecutor with a general prosecutor and 12 prosecutors would mean a parallel system within the country", the party in power declared.
The negotiating sides have not yet discussed about the potential candidates for the Special Prosecutor. According to the agreement, this post requires a professional figure in the judicial system, while the media has speculated for international experts.
Sladjana Taseva from "Transparency International" in Skopje demands the Romanian model to be applied for the investigation of organized crime and corruption.
"In Romania, there are 174 prosecutors working in the Public Prosecution for organized crime and corruption. This is a big team which handles investigations", said Taseva from "Transparency International".
Zarko Trajanoski from the Institute for European Studies underlined that a legal framework must be put in place for the functioning of the Special Prosecution and not just for an individual. "There must be an institution with prosecutors and investigators, with an independent budget from the current Public Prosecutor. This is the most acceptable solution and the most efficient one in fighting organized crime and corruption", Trajanovski declared.
The four main political parties in the country, VMRO-DPMNE, SDSM, BDI and PDSH continue to hold talks for the solution of the crisis. The last deadline for the election of the prosecutor is 15 September, while the end of October is expected to mark the resignation of the current government and the election of an interim prime minister and an interim government, which will hold the 24 April 2016 elections. /ibna/