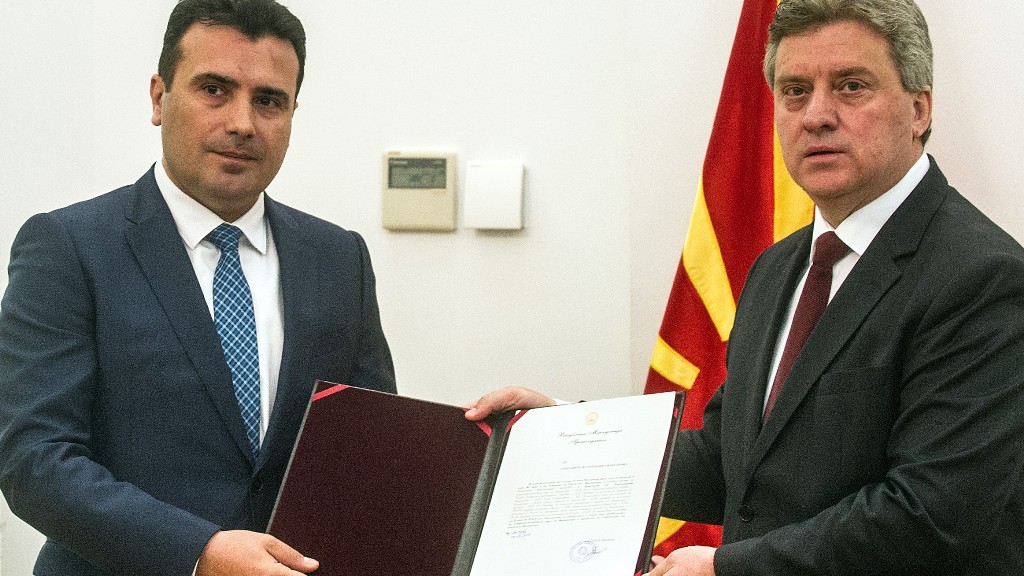 FYROM's Prime Minister, Zoran Zaev declared that there exists a possibility for the governing majority to file a motion for the impeachment of the president of the country, Djordje Ivanov if he refuses to sign the agreement reached with Greece regarding the issue of the name.
"We will resort to the impeachment if we are forced to. It's not my intention to do it, but I will do everything which is within the limits of a parliamentary democracy", Zaev said in a televised interview last night.
The president of the country, Djordje Ivanov has reacted today by saying that he does not fear any parliamentary procedures.
"I invite Zaev to secure two thirds of votes in parliament and amend the Constitution and impeach the president", said Ivanov. The president said that he doesn't give up from his position about the name, despite the threats and pressure.
According to the Constitution, in order for the president of the country to be removed from office, two thirds of votes in parliament are needed. /ibna/