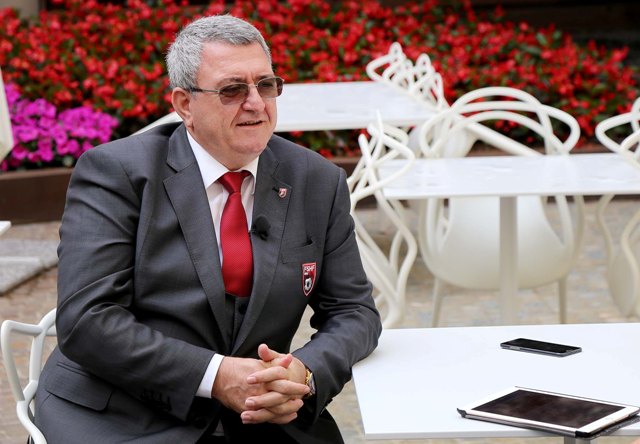 In the past few days, FIFA has decided to change the number of teams from 32 to 48 in the World Football Cup starting from 2026.
This decision is seen by the President of FSHF (Albanian Football Federation), Armando Duka as a positive development for world football in general, which according to him, encourages more countries to develop football.
But what are Albania's chances?
Mr. Duka admits that for Albania it is always hard to participate in the world cup finals, because although the number of participating teams will increase, the number of European teams will only increase by 5 or 6.
This means that the first two positions or a good part of the first two positions and 70-80 percent of second positions will qualify for the World Cup.
"It is an extra chance, but it doesn't reduce the efforts to be a qualified team", Mr. Duka says.
"However, he adds, it remains a dream of the Albanian team that we are hoping to realize one day.
Last year, Albania participated for the first time in a European Championship. The next competition is World Cup 2018. Mr. Duka admits that the chances are almost zero. "For the 2018 World Cup Qualifiers that we are playing, the chances that we have to qualify are little to none for the points that we have and the opponents that we have. In our group there are two world champions and only one of them will qualify directly in the World Cup. Thus, for us it is almost impossible". /balkaneu.com/