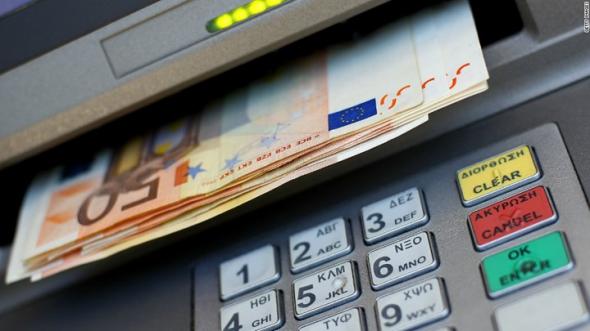 Athens, August 2, 2016/Independent Balkan News Agency
By Zacharias Petrou
The need for Greece to increase its "ownership" of the bailout program agreed with the country's creditors is highlighted in a report by Eurobank analysts on the impact of capital controls on the economy one year after they were imposed.
Worryingly enough, the Eurobank report – which draws examples from Cyprus's experience with capital controls – mentions that Greece lacks a comprehensive road map for the lifting of capital controls entirely.
According to the report, exactly when capital controls will end depends primarily on the following factors: the successful conclusion of the upcoming reviews of the bailout program and subsequent swift disbursement of rescue funds; the commencement of debt relief negotiations; the improvement of economic climate and growth prospects; the absence of external risk factors (i.e. Brexit, refugee crisis escalation etc.).
Almost a year after they were imposed, capital controls were substantially eased as of Monday. New deposits will not be subject to capital controls; limits on withdrawals of money brought in from abroad will also be higher; and ATM withdrawals will be raised to €840 every two weeks instead of €420 that depositors were allowed to withdraw every week.
Eurobank analysts point out that the effects of capital controls on the Greek economy were overwhelmingly negative.
The transactions Greek households and businesses make changed significantly with debit cards now being preferred over cash. This has a positive medium term effect as it increases transparency and helps clamp down on tax evasion.
However, Greek exporting firms were initially hurt by the controls before exhibiting considerable resilience in the difficult environment of restrictions on capital movements. Overall, businesses have seen a significant increase in costs which has damaged small and medium size enterprises the most.
Finally, the report urges the Greek government to accelerate the implementation of structural reforms and communicate the necessity of the adjustment required more effectively to the general public.