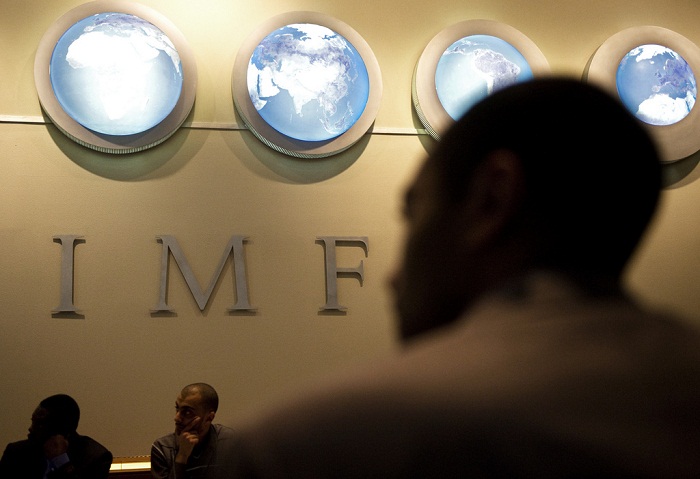 By Daniel Stroe – Bucharest
The International Monetary Fund (IMF) expects Romania to stand by and fulfill its commitment to continue the fiscal consolidation, the fund's resident representative in Romania and Bulgaria, Guillermo Tolosa, said while on a visit in Sofia.
Tolosa pointed out "there's been a considerable effort to make the economy more robust and shock resistant and this stability comes after the fiscal accounts situation is much better than six years ago. So, we believe it is extremely important for Romania not to jeopardize this considerable improvement".
At the same time, the IMF representative highlighted, as quoted by state news wire Agerpres, "Romania has made considerable progress in passing reforms and current expectations are the country will be able to finish the stand-by agreements concluded over the past 5-6 years".
Romania's most recent agreement with the IMF, the third since 2009, is a 4 billion Euros stand-by accord which expires next year and which won't probably be renewed. IMF suspended talks on the current agreement until after the presidential elections. Romania will elect a new president for a five year term on 16 November in a run-off where PM Victor Ponta and Sibiu mayor Klaus Iohannis will face off.
Tolosa's warning seems to be connected with the ongoing electoral campaign during which Ponta promised pensions and salary hikes, drawing attention to next year's budget and sparking fears of a more loose fiscal policy to fit his electoral promises. The Romanian Government's objective is to reach a 2.2 % budget deficit at the end of 2014, way below the 7.2 per cent registered in 2009.
"The program will expire next year and then we will evaluate the situation at that given moment", Tolosa added.
In October, IMF has revised up the economic growth prospect for Romania, from 2.2 % this spring to 2.4 %. The Romanian Government expects a 2.8 % economic growth this year, even if the initial prognosis used to draw up the 2014 budget was 2.2 per cent. New statistic will be released on Friday, two days before the presidential runoff.
Romania had a 3.5 per cent growth in 2013, one of the largest in the European Union. But the economy has decreased by 1 per cent in the second trimester compared to the performance registered in the first three months. At the same time, in the first trimester of 2014 Romania's economy contracted by 0.2 per cent compared to the previous three months. With two consecutive trimesters marked by economic decline, Romania basically entered technical recession, EUROSTAT warned.