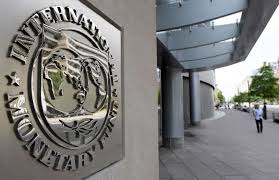 Bucharest, January 26, 2015/ Independent Balkan News Agency
By Daniel Stroe
The International Monetary Fund has warned Romania that a law on individuals' insolvency risks missing its objectives and having a negative impact on the financial market unless a thorough study on effects is done and concerned parts are consulted.
The warning came one day before the IMF delegation visits Romania for a new evaluation of the ongoing stand-by agreement.
"The IMF supports the authorities' efforts to promote legislation in this concern, but we are profoundly worried that passing a law on insolvency without an adequate impact study or consulting the involved associations could not reach its objectives. If it is not carefully planned, well structured and implemented, such a law could have a negative impact on the financial market", reads a letter sent by the IMF to the Justice minister Robert Cazanciuc, National Bank governor Mugur Isarescu and the head of the juridical committee of the Chamber of Deputies, Romanian Parliament's lower house, Bogdan Ciuca.
In this context, the fund urges the Romanian authorities to start debating the new law only after doing the impact study and consulting the profile institutions.
"We are encouraging the authorities to inspire themselves from the experience of the countries, especially those from the EU. We want to express our concern regarding bills debated by the Parliament which seek the conversion from a foreign currency into the national currency by using the historic exchange rate, which could entail risks for the stability of the financial system", the text further warns.
A Romanian lawmaker has today warned the Parliament should pay a closer attention to such a law, during a debate on the draft law on personal insolvency in a sub-committee. "Many professionals have to be involved. There is great pressure on the market and I believe the optimum variant would be for us to pay closer attention", Danut Culetu, a democrat-liberal PM, pointed out.
The IMF delegation led by Andrea Schaechter is tomorrow starting a two week visit for the third evaluation of the stand-by agreement concluded with Romania in September 2013. In Bucharest, the international experts will discuss the latest developments of the Romanian economy and priorities in the economic reform. The talks will also be held with experts from the European Commission and the World Bank and conclusions will be presented in a press conference at the end of the visit, IMF also revealed.