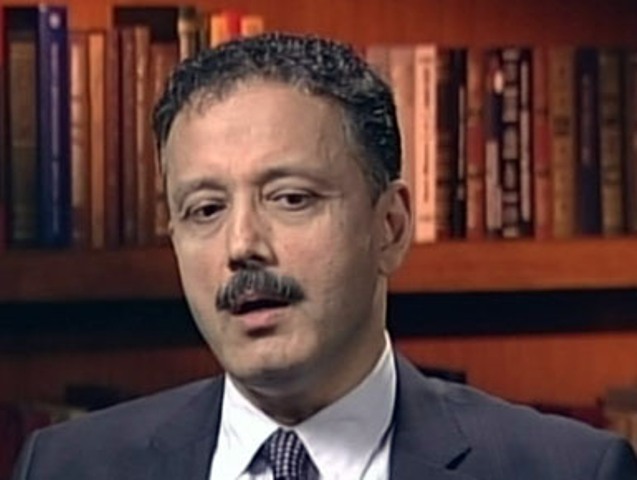 Tirana, September 27, 2013
The new Minister of Finance, Shkelqim Cani delivered a joint press conference today with representatives of the International Monetary Fund and governor of the Bank of Albania, Ardian Fullani.
During this press conference, Cani said that the 2013 budget will be reviewed and that work will start for the drafting of the 2014 budget.
The minister considered the financial situation as very critical, adding that during the first 8 months of 2013, revenues amounted to 201 billion ALL or 7.2% less than projected in the 2013 budget for these 8 months and 3.8% less than the same period in 2012.
"Until the end of the year we expect to collect around 320 billion ALL. This is one of the biggest falls in revenues for the Albanian economy after 1997. We need no less than 24 billion ALL in extra loans for 2013 to fund the deficit. The current deficit and the expected one are higher than planned, due to the large expenses made in the first 8 months of this year. During the first 8 months of the year, public debt will be 67% of GDP and not 64%, like the previous government claimed. Until the end of 2013, deficit will be no smaller than 73%. The aim is to put debt under control and not to slowdown economic growth. According to the medium term program, public debt is expected to fall to 60%", said Cani.
Cani said that the debts that are expecting to be paid by the treasury are estimated to be around 9 billion ALL, saying that the situation is critical, but not hopeless.
The minister said that within a short period of time, the 2013 budget will be sent to parliament to be reviewed.
On his part, the representative of the IMF mission, Nadeem Ilahi said that the visit of the mission aims to discuss with the government about the budget and economic situation in the country.
Furthermore, Ilahi declared that the economy is weak, underling that economic growth is expected to be bigger in the years to come.
Amongst others, the head of IMF mission said that, "We see deviations in the fiscal policy, especially in the first half of the year. The budget has deteriorated and outstanding debts in the sector of public transport, health, education, etc amount to 56 billion ALL".
According to him, public debt would go over 70% of GDP, while stressing that the situation is characterized by significant macro economic misbalances where economic environment is very weak. /ibna/