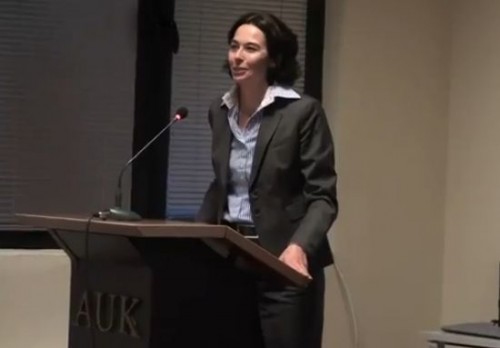 By Christos T. Panagopoulos
Negotiator-in-chief for Romania of the International Monetary Fund (IMF), Andrea Schaechter, expressed her satisfaction on Wednesday about the "significant progress the country has made so far in restoring the economic stability".
Speaking to a press conference held in Bucharest, Schaecter noted that "the financial markets have already taken note of the reduction in fiscal and external balances; CDS (credit default) spreads have declined significantly, same as the interest rates".
Furthermore, the IMF chief negotiator insisted that an economically stable and predictable framework for the economic policy is essential for growth and creating jobs. "For next year or the next two years, the Government plans to respect its commitments under the Stability Pact and to reach a deficit of no more than 1 percent of GDP by 2015", she explained.
Source: Agerpres