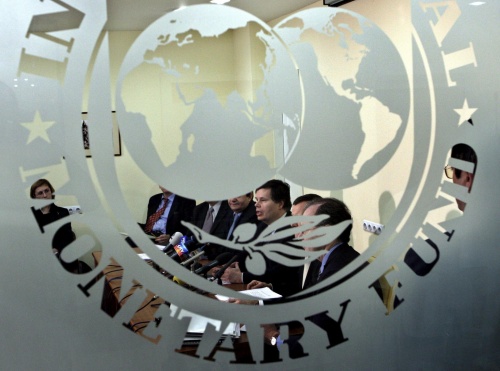 By Daniel Stroe – Bucharest
The International Monetary Fund (IMF) has revised up its economic growth prognosis for Romania, from 2.2 % to 2.4 %, according to its World Economic Outlook issued today.
The previous forecast for the Romanian economy growth issued this spring stood at 2.2 per cent. The prognosis remained the same, namely 2.5 per cent, for next year's Romanian economic growth. The Romanian Government anticipates a 2.8 % growth this year. Late last year, when the 2014 state budget was drawn up, authorities in Bucharest foresaw a 2.2 % growth for this year. Romania had a 3.5 % last year, one of the largest among the EU countries.
The new forecast comes more than a month after EUROSTAT showed Romania's economy is declining. Thus, Romania's economy went up by 1.4 per cent in the second trimester compared to the same period last year, over the average 1.2 growth registered in the EU, but had an abrupt decrease compared to this year's first trimester, the most significant among all the communitarian countries, EUROSTAT announced in August.
The economy has decreased by 1 per cent in the second trimester compared to the performance registered in the first three months, a conclusion which has caught many by surprise. At the same time, in the first trimester of 2014 Romania's economy contracted by 0.2 per cent compared to the previous three months. With two consecutive trimesters marked by economic decline, Romania basically entered technical recession, it warned.
At the same time, the employment rate in Romania has decreased by 3.1 per cent over the second trimester of 2014 (April-June) compared to the same period of 2013, the most dramatic decline registered among the 28 EU member states, reads another report by Brussels' statistics office, with figures for the third quarter yet to be released.
IMF forecast shows unemployment will this year decrease from 7.3 % (the average rate registered in 2013) to 7.2 %, while it foresees a 7.1 % unemployment rate for 2015. The fund also revised down its forecast concerning the price evolution, from 2.2 % as the spring prognosis showed to 1.2 %. For 2015, the same forecast stands at 2.9 %. The inflation rate is also expected to stand at 2.2 %, down from 4 per cent registered last year.