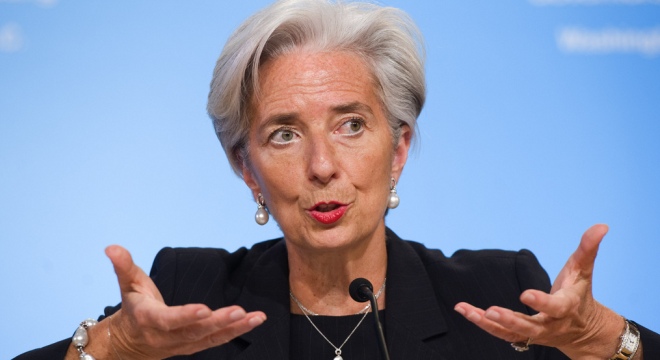 International Monetary Fund managing director, Christine Lagarde, dealt a blow on Monday to the Greek government's hopes of an imminent agreement to grant the country debt relief.
Athens had hoped that a Eurogroup meeting on 15 June could have provided some clarity on how international creditors plan to address the bulging Greek sovereign debt after the end of the ongoing bailout program in 2018.
However, speaking to German newspaper Handelsblatt, Lagarde said the Washington-based Fund could allow more time to Greece's international creditors to reach an agreement.
This effectively means that a "comprehensive agreement" will prove elusive for the Tsipras administration. It is now considered likelier that the Eurogroup will approve the disbursement of bailout funds to Greece but postpone debt talks.
"There can therefore be a program in which the disbursement only takes place when the debt measures have been clearly outlined by the creditors," Lagarde told Handelsblatt.
"It is a possibility for an agreement," Lagarde added.
The narrative of the Greek government thus far has been that a "global agreement" to wrap up the review of the bailout program and some clarity on debt relief would pave the way for inclusion in the European Central Bank's bond buying program and a return to debt markets.
Analysts point out that Christine Lagarde has offered a "compromise" that will keep debt talks alive and allow Athens breathing space ahead of debt repayments in July. However, Greek premier Alexis Tsipras has been pushing for some clarity on debt relief to sell to his party and supporters since agreeing to legislate extra austerity measures.
In a Syriza political secretariat meeting on Tuesday, the PM will attempt to explain the current state of play to party officials and seek a way forward with a new narrative.
According to sources, voices within Syriza calling for a snap election if the government is not given a satisfactory deal by creditors are increasing. However, the same sources point out that the Greek PM will seek to arrive at a compromise with creditors that would allow the economy to grow and "return to normality"./IBNA