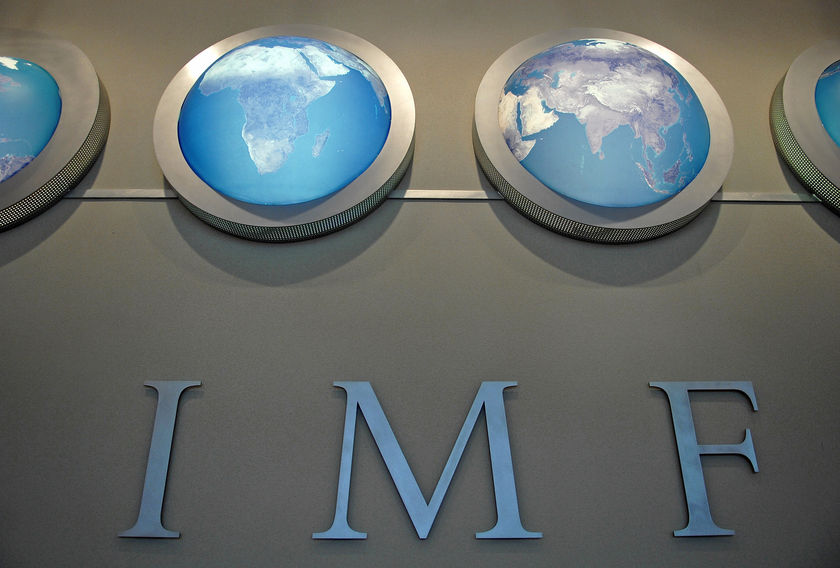 Athens, February 20, 2015/ Independent Balkan News Agency
By Spiros Sideris
The clarification that the IMF program changes and adapts according to the circumstances, but the "flexibility" should be examined on the basis of concrete proposals stated yesterday, Thursday, the representative of the International Monetary Fund, Gerry Rice, reiterating that the IMF program for Greece is designed to last until March 2016.
Asked about the request made by Greece today at the Eurogroup for the extension of the European component of the program, Rice said that it's up to the European partners and Greece to see how to extend the existing program or if there should be a new program. "We will carefully examine the Greek proposal," he said, and made it clear that Greece has not requested a new program by the International Monetary Fund.
All parties involved in the negotiations will make every effort to ensure that there are no risks to financial stability, Gerry Rice added.
Asked to comment on the Greek position that the troika has "died", but also to information that Greece does not to negotiate simultaneously with the IMF, the European Commission and the ECB, the IMF representative said that the future form of cooperation between Greece and its European partners and the IMF is "under discussion" and that the details are yet to be clarified. Asked about the possibility of the IMF to remain alone in the Greek program, he said: "It would be speculative to say whether or not to continue with the Europeans".
He revealed that at the introductory meeting between the Director General of the IMF Christine Lagarde with Greek Finance Minister Yanis Varoufakis no specific policy proposals were examined. "We are in talks with the Greek government to better understand the plans and priorities of the new government", he said.
Rice assured that the IMF has the will to continue to support Greece by all mean possible and focused on the fact that the Fund's programs are distinguished by their flexibility. As noted, the program is changed and adjusted depending on the conditions, but the "flexibility" should be examined on the basis of specific proposals.
Asked about the financing needs of the country, he said that as the ranks of the IMF have not visited Athens from before the elections and so the relevant figures have not been revised. Along the same lines was his answer to the question whether the greek debt is sustainable.