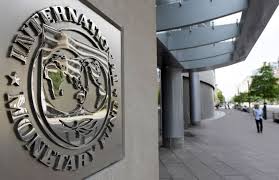 By Daniel Stroe – Bucharest
The Romanian government has to come up with new measures to compensate the decrease of income following a decision to put off applying a fuel excise for three months, Guillermo Tolosa, the IMF's representative in Romania said.
"Promulgation of the 2014 budget by President Traian Basescu is a welcome step. But for reaching the deficit target of 2.2 per cent of the GDP, new measures will have to be passed in order to offset decrease of income following postponement of fuel excise increase for three months" Tolosa said, pointing out such measures will be discussed in January during a visit of the IMF delegation to Bucharest. he did not specify what these measures might be.
On 19 December, president Basescu announced he had agreed to promulgate the 2014 state budget only after PM Victor Ponta, his political rival, accepted to postpone applying a 7 Euro cents excise on fuel, both gasoline and diesel.
Basescu had threatened he would turned down the law on budget unless the government renounces the fuel excise, arguing there are other sources of financing the state budget and warning the fuel tax is only meant to produce money for next year's electoral campaigns. Romania will hold elections for the European Parliament in May and presidential elections in November.
He also refused to approve the memorandum on the negotiations with the IMF, the World Bank and the European Commission because of the government's decision to introduce the 7 Euro cents tax.
Ponta's decision to postpone the fuel excise has been widely seen as a political victory for President Basescu and an electoral gain at the same time since the latter is still associated with the rough austerity measures passed as of mid-2010. An increase of fuel prices would have automatically impacted on prices and Basescu's refusal to accept the excise is largely seen an image stunt which cast a poor light on PM Ponta.