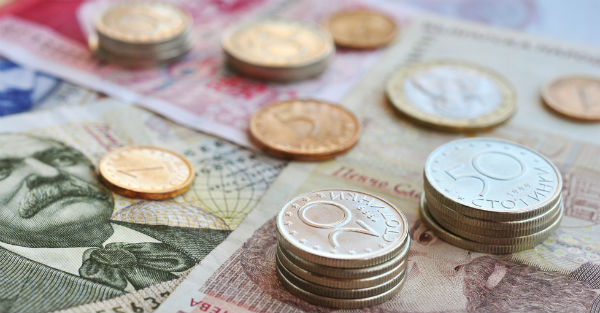 Sofia, March 16, 2015/ Independent Balkan News Agency
By Clive Leviev-Sawyer of The Sofia Globe
The International Monetary Fund (IMF) has said that it expected Bulgaria's economy to grow at a slower rate in 2015 and urged the government to address the weaknesses exposed by the failure of the country's fourth-largest lender, the Corporate Commercial Bank (CCB).
In its annual review of the country's economy, known in IMF parlance as an "Article IV consultation", the Fund said that it expected growth to "moderate this year to about 1¼ per cent". Last year, Bulgaria's gross domestic product increased by 1.7 per cent, falling between the official government target of 1.8 per cent and IMF's forecast of 1.6 per cent.
The IMF said that Bulgaria faced increased risks as "the coalition government may face challenges in pushing through the difficult measures required to reduce macro-financial risks and raise growth," while high corporate debt and non-performing loans and associated encumbered collateral could act as an additional drag on future investment and growth if they were not addressed.
"On the external side, a protracted slowdown in the region would hinder export performance. While external debt vulnerabilities remain manageable, risks of renewed financial stress in the euro area, notably related to developments in Greece, could rise. Intensification of geo-political tensions related to Russia and Ukraine could also generate negative spillovers from trade and investment channels," the IMF said.
Commenting on the CCB situation, the Fund said that "banking system has shown substantial resilience to the damage to confidence", while liquidity measures introduced by the Bulgarian National Bank (BNB) and the government helped calm depositors and avoid a system-wide crisis.
IMF said that decisive actions were needed to address the weaknesses exposed by the CCB failure, restore supervisory credibility, and strengthen crisis management tools. "With the term of the BNB governor expiring and the selection of a new head of banking supervision pending, timely confirmation of individuals with a clear mandate to support a strong, independent, and accountable BNB is critical," the Fund said.
Bulgaria's efforts to restore confidence in the financial system should focus on reinforcing trust in supervisory bodies, strengthening system-wide accountability and the legal framework for banking insolvency resolution, ensuring an adequate financial safety net for depositors, improving the assessment of bank assets and enhancing access to information, the IMF said.
On the issue of reforming the energy sector, the IMF once again highlighted the need for urgent and comprehensive action, but noted that "recent amendments to the energy act providing a foundation to address rigidities in production costs and strengthening regulatory independence can help to reduce pressure on the public electricity company and other participants in the market."