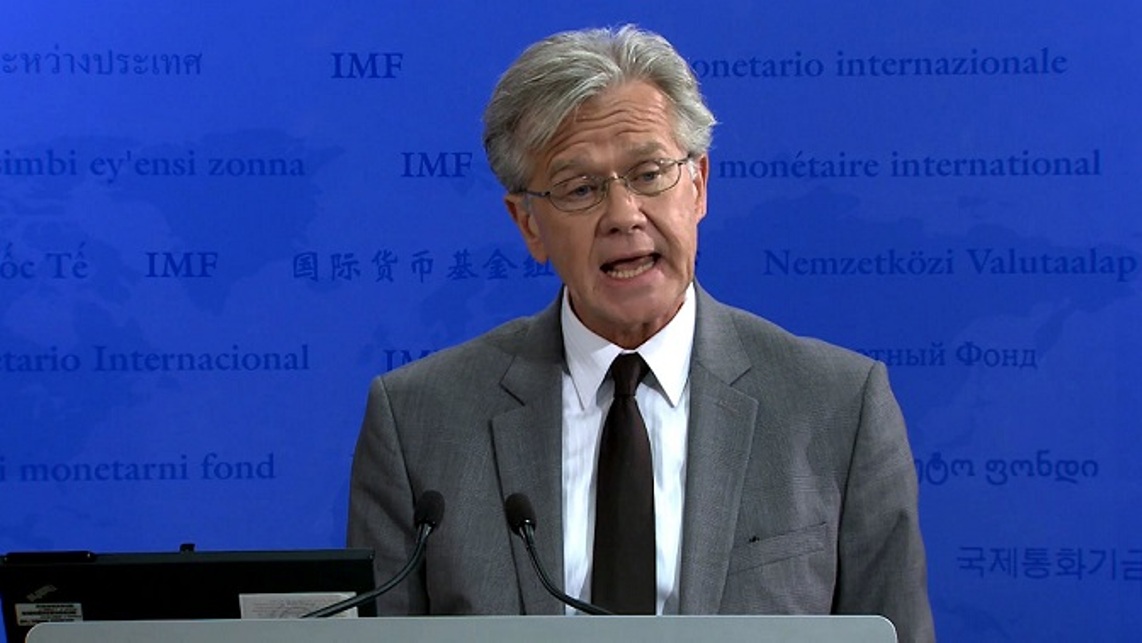 A spokesman for the International Monetary Fund said greater accuracy and specific data is needed on the sustainability of Greece's debt in order for the Washington-based Fund to financial support the Greek bailout program.
Spokesman Gerry Rice said in a press briefing session on Thursday that the Fund welcomed the approval by Greek parliament of a robust package of reforms. However, he reiterated that the Fund's position on the handling of Greece's debt load has not changed.
Rice made clear that "the IMF position remains that we need to see the two legs of the approach, that is the strong package of reforms, which we have now […] but we also need to see debt sustainability, before we would be able to propose IMF financial participation in a program. We would need to see both of those legs. And that position has not changed."
According to Rice, an agreement depends on how much progress will be made in the next few weeks.
The spokesman went on to add, however, that "differences are narrowing" and that an agreement with European creditors can be reached at the next Eurogroup meeting on June 15.
Analysts point out that the IMF appears not to be budging from its view that Greek primary surpluses must be lowered in order to achieve growth. However, it is considered possible that Berlin – and other European creditors – will not agree to such plans, or to the brave debt relief measures the Fund envisages. Therefore, one scenario that is being examined is for the IMF to remain in the Greek bailout program in an advisory capacity, postponing any decision on debt relief.
Athens has made clear that is the worst possible deal for the country and is seen as unacceptable, especially since a series of prior actions were recently legislated with a view to medium-term debt relief measures being defined imminently.
Greek Prime Minister Alexis Tsipras, who is participating in the NATO Summit in Brussels, hopes to push German Chancellor Angela Merkel, French President Emmanuel Macron and US President Donald Trump for a political solution that would be acceptable to Greece, the IMF and European institutions.
Tsipras met with Macron and Merkel on the sidelines of the Summit on Thursday. Government sources suggested that the three leaders agreed to work towards reaching an agreement on the debt issue in coming weeks. /IBNA