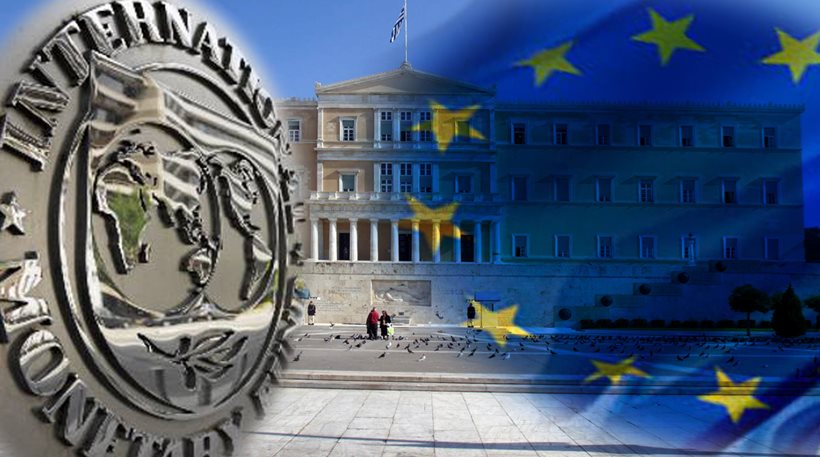 International Monetary Fund sources have said the Fund's Fiscal Monitor report estimates that Greece will miss its primary surplus target for 2018 by 1.5%, opening a 2.7 billion euros "gap" in the budget.
According to media reports, the IMF is not insisting on new measures at this stage to plug the gap since the Greek Statistical Authority and Eurostat expect a much better financial performance. However, the third review of the bailout program which is set to begin in September will be complicated by the IMF projections.
Considering that the Fund revised growth projections for 2017 downwards, the pressure on the Greek government is expected to increase significantly.
The IMF Fiscal Monitor report will put the 2016 primary surplus at 3.3% (with the target being 0.5%). On Friday, ELSTAT and Eurostat are expected to announce their own projection, amounting to 4%, according to media reports.
It is noted that the IMF projections are seen as especially significant ahead of the Fund's Spring Meeting in Washington (21-23 April), during which the issue of Greece's debt will be discussed.
The Fund has insisted that it will only participate in the Greek bailout program on the condition that the country's debt is sustainable and, thus, a restructuring will be needed.
IMF Managing Director Christine Lagarde said this week that the Greek economy could achieve a primary surplus of 1.5% of GDP in the long run rather than 3.5% as the EU institutions believe. "We cannot adopt unreasonable predictions or build upon unjustified macroeconomic frameworks", she was quoted as saying.
In a relevant development, a European Commission spokeswoman said the EU takes IMF financial projections into consideration. The spokeswoman said the European Commission is of the view that recent figures suggest growth in Greece this year will be lower than previously expected.
Meanwhile, Greek government sources pointed out on Wednesday that the IMF has made wrong projections about Greece before. The same sources made clear that there is no question of additional austerity measures being implemented in 2018./IBNA