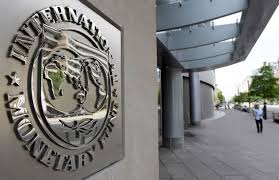 By Spiros Sideris – Thessaloniki
The reactions of Europeans, and in particular Germany, seems to have caused the initiative of the IMF for a conference on Greek debt in November in Washington to fall through.
"There will be no meeting in mid-November for the Greek debt", said on Thursday the IMF deputy spokesperson, William Murray, thus putting an end to the issue that came up a week ago from sources of the Fund.
Besides, analysts had prejudged this development at least 48 hours ago, after the refusal of the Europeans and the awkward silence from the officials of the Finance Ministry in Athens.
The International Monetary Fund officially announced that it is not planning a meeting with the other members of the troika and the Greek government on the Greek government debt in mid-November.
Murray stated that the Fund will review the sustainability of the public debt during the upcoming evaluation of the greek program.
The representative of the Fund also said that the troika is expected to return to Athens in late September, but the exact date it is not yet known.
Regarding the debt, he said there was an "agreed framework" with Greece's partners, which provides assistance by the Europeans, in order for Athens to achieve a debt reduction to 124% of GDP by 2020 and "significantly below" 110% in 2022.
At the same time, he noted that any question for a new european support program concerns Athens and Europe, while he avoided answering any questions on a budget gap in Greece in the coming years.