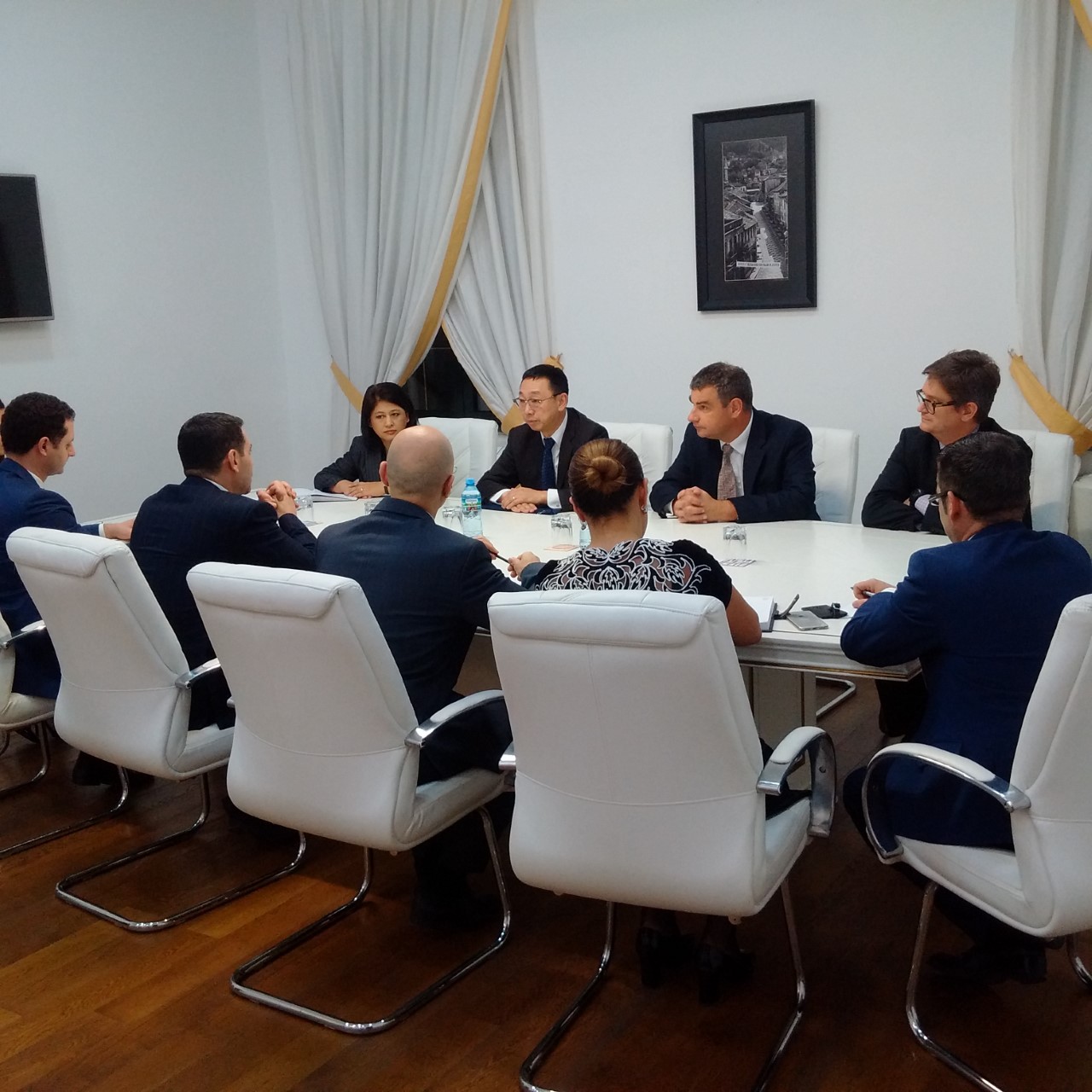 The International Monetary Fund has urged Albanian authorities to be more cautious with the application of Public-Private Partnership projects.
So, in a meeting that the delegation had with the minister of Finance and Economy, Arben Ahmetaj, the head of this delegation, Tao Zhang said that the IMF was ready to offer advice to the Albanian government.
"Implementing capacities are very important for PPP-s and IMF is ready to work with the Albanian government  in supporting the involvement of the private sector and in controlling potential risks", Zhang said.
Among others, Zhang also underlined the cooperation that the IMF had with the Albanian government in the program that was finalized last year and where a number of objectives were achieved.
"We are convinced that without the ongoing reforms, there's no continuance of economic growth for the country. We have launched a new reform in the water supply sector, while we continue to deepen the reform which aims at improving business climate, saving business more time and money", Ahmetaj said.
The IMF delegation also held a meeting with the governor of the Bank of Albania, Gent Sejko.
In this meeting, the governor of the central bank presented the deeuroization package as an important incentive which promotes the use of the national currency in order to boost the effectiveness of monetary policy and strengthen financial stability in the country.  /balkaneu.com/