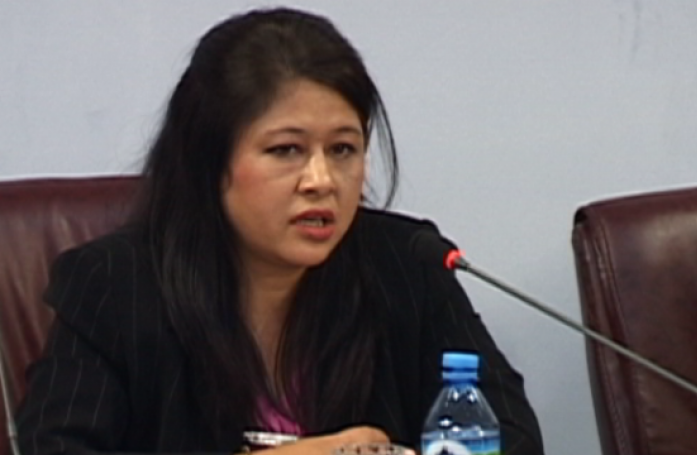 Tirana, 25 February 2016/Independent Balkan News Agency
The International Monetary Fund is expecting economic growth in Albania to gradually recover and crucial to this is the speed of the reforms initiated by the government.
In the recent days, IMF approved the fifth and sixth installment of the loan, as per the agreement with Albania, thus releasing the payment of 72,4 million euros. IMF steering committee praised the good performance and identified the progress made in the structural reform.
The committee welcomed the fiscal consolidation, although it pointed out the challenges in the collection of taxes.
The head of the IMF mission for the program with Albania, Anita Tuladhar says that there has also been progress in the domain of the management of public finances, such as the clearance of payments to businesses before the deadline.
She appeals that reforms must continue: "These reforms must continue in the future and efforts must be made to implement the strategy which aims at reducing nonperformance debts, as this is very important in boosting the crediting of economy. Efforts must also be made to implement other structural reforms to improve business climate".
But what are the risks that exist in Albania's economic path?
In an interview given for American media, Mrs. Tuladhar explains: "Yes, there are risks. Especially in terms of what is happening with the price of oil and goods, which have seen a drop. This poses threats for investments in the oil sector, which has occupied an important place in economic growth in the past".
Besides this, Tuladhar also identifies external threats. "Although the crisis that culminated in Greece during the summer has softened, there are still threats that may come from Greece as unrest can come back again. In general, economic growth in countries with a fast growth has dropped and this can have a negative effect on Albania, if there will be impacts from the low economic growth in Europe, especially Italy and Greece".
As far as domestic factors are concerned, according to the head of IMF, the main threat consists of the speed of the structural reform. "If the reform slows down, this will have a negative impact on trust and investment prospective".
***
Growth of production and exports were recently expected to be the main factors which would bring economic growth. But in reality, exports have dropped. Some say that this is happening due to the drop of the price of oil.
A question naturally arises, does Albania have a clear development model? Where will economic growth come from?
Anita Tuladhar has an answer: "Yes, the oil sector has been the main factor of economic growth and with the dropping price of oil, this is a threat for the future. In the short term, we are expecting for economic growth to come from direct foreign investments in the energy sector through the Trans Adriatic Pipeline and Statkraft project for hydro power plants. Also, the fact that Albania has been granted the EU candidate status and the structural reforms being implemented through this process are expected to be a very important element of economic growth". /ibna/