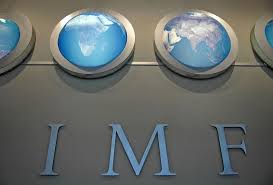 By Spiros Sideris – Athens
Deputy spokesman of the International Monetary Fund, William Murray, speaking to reporters yesterday in Washington, left the date of Troika's return to Athens, but declined to identify the completion time of the current evaluation.
Asked about when the troika would return to Athens, Murray said that at this stage there are discussions about what needs to be done before the return of the heads of the representatives of the IMF, EU and ECB in Greece. "I have no return date at this time", he said, and when asked about whether the evaluation will be completed by the end of the year, made it clear that "there is no timetable for the completion of the negotiations".
He also said that the discussions between the Troika and the Greek government continue and that there has already been preparatory work, as members of the Fund were in Athens in early October and examined issues related to the sixth revision. He also referred to the meeting of Christine Lagarde with the Greek authorities in October on the sidelines of the Annual Conference of the IMF in Washington DC.
Asked to comment on the plans for providing a precautionary credit line to Greece, Murray called such talks an "academic" debate, stressing that the Greek authorities have not send a request for precautionary line. In the same context, he said that the IMF has a program with Greece until March 2016.
When asked about the pursuit of eurozone that involve the IMF taking up an active role and participation in the new program that will accompany the precautionary credit line from the EU to Greece, the deputy representative of the Fund made it clear that this is something that must be decided by the eurozone and Greece.
"It's a matter of Greece and the Europeans to decide what this role will be", Murray said, while replying to a question on whether the Fund will undertake a technical consultancy mission in this new "relationship", he replied that he does not want to speculate on the issue and reiterated that the IMF currently has a program with Greece.