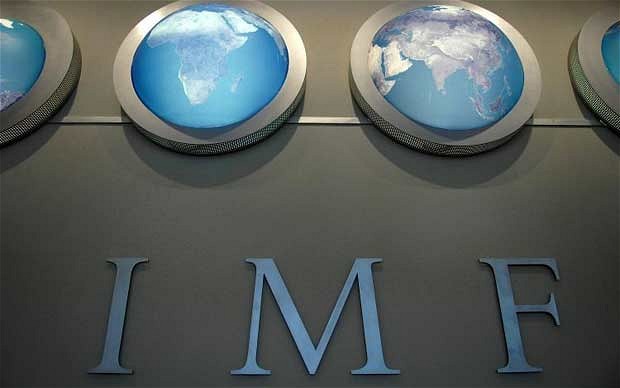 Athens, November 3, 2015/Independent Balkan News Agency
By Spiros Sideris
Eurozone countries must commit to an acceptable restructuring of the greek debt before the IMF participates in another rescue program for the country, said the first deputy general director of the IMF David Lipton, in an interview to Bloomberg.
Promises for the review of the service cost of the Greek debt will be sufficient only if accompanied by specific conditions for reducing the burden of borrowing, Lipton said from Washington.
"We want an agreed procedure for the debt between Greece and its creditors", Lipton said, adding: "To move forward, we want more than a general assurance that the matter would be dealt with sufficiently, specific details on how to address it, to assure the Fund that the cost of servicing the greek debt will follow a viable path".
The current IMF program expires next March and any new program should be approved by its Board, which represents the 188 countries-members of the Fund. Lipton noted that the amount of new financing by the IMF has not been decided.
He also noted that the IMF has four priorities for a new program: The implementation of the policies for which there is commitment, structural fiscal policies needed for sustainability in the med-term, the stabilisation of the banking sector and addressing the debt.
"There is much work to be done to ensure that the banking system is healthy and in good governance", Lipton said, adding: "Europeans share our concern and that is why we paid so much attention to the evaluation of assets and recapitalisation or the necessary funds".
"Europeans would prefer not to have a debt restructuring, for many reasons, mainly political", according to Andrea Montanino, who was a member of the Executive Board of the IMF from 2012 to 2014 and is now director of global business program and economies of the Atlantic Council in Washington.
The US, which is the largest shareholder in the IMF, will likely support the pressure from the IMF to address the specific debt. The approach in the August program appears to be 'right', assuming that all sides can benefit from the strategy, said for his part in the agency, the US Undersecretary for International Affairs, Nathan On, in an interview with Bloomberg on Friday.
"It is imperative for all key stakeholders to meet their commitments. Now, we are at a point where the two sides have to actually implement these commitments and thus for Greece this means to continue moving towards reforms and for Europe it means to begin the discussion on debt restructuring".