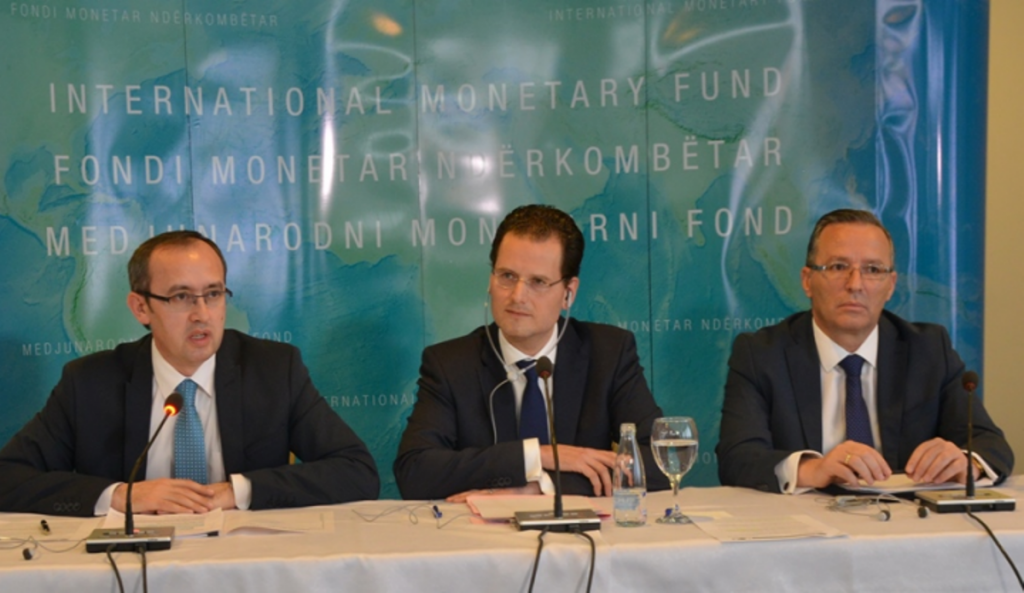 A few days after the International Monetary Fund (IMF) approved the second and third revision of the Stand-By Arrangement SBA with Kosovo, offering access to an extra 100 million Euros, a report was issued by this institution.
Besides praising Kosovo's economic performance, IMF also mentions the disputes between partners of the governing coalition.
"Political tension caused by protests earlier this year have reduced, but there have been several disputes within the governing coalition", the IMF report says.
The report also mentions the possible political tension.
"Political tension in and outside the country may escalate in the months to come and this affects confidence", the report stresses.
IMF says that Kosovo's economic performance remains positive with a projected growth of 3,5% in 2016 and the same level of growth is projected for this year too. According to IMF, fiscal deficits have been refrained, while performance in terms of revenues seems strong.