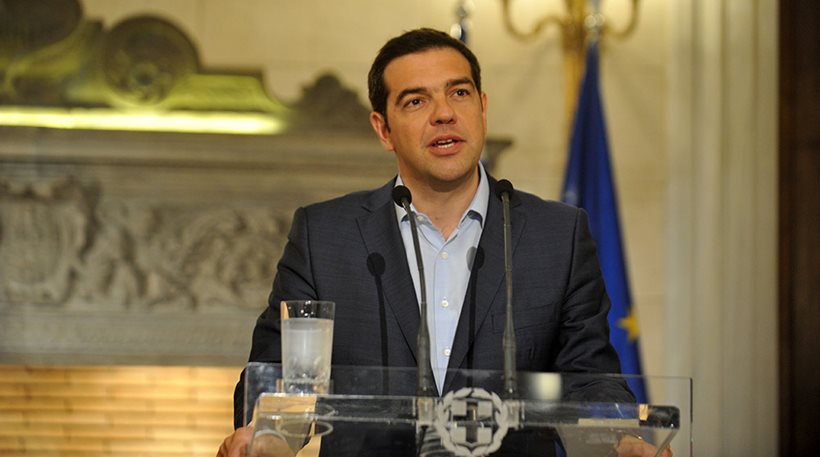 The International Monetary Fund (IMF) revealed Thursday that Greece will have to implement extra austerity measures in the event that its European creditors insist on extending extraordinarily high primary surplus targets beyond the end of the current bailout program in 2018.
During a press briefing, IMF spokesman, Gerry Rice, said that contrary to perception in Greece the IMF is not demanding additional austerity. Instead, Rice said, the Fund is has proposed a 1.5% target – instead of 3.5% – is more realistic for Greece and should be coupled with significant debt relief.
According to the IMF, additional measures and structural reforms will have to be implemented if primary surplus targets are kept at 3.5% of GDP, a standing demand of German Finance Minister Wolfgang Schaeuble.
Gerry Rice added that talks for the conclusion of the second review continue via teleconferences.
An IMF debt sustainability analysis is expected to be key in the Fund's decision on whether or not it will continue to participate in the Greek bailout program. Primary surplus goals are crucial to the findings of the IMF analysis.
Commenting on the course of negotiations, Greek Finance Minister Euclid Tsakalotos told Greek parliament members debating the 2017 State Budget on Thursday that "nothing has been decided until everything is decided".
The representatives of Greece's international creditors, he said, were expected to return to Athens next week, with a deal possible by the end of the month. "We've been at this stage before. Everyone has to stay calm." Tsakalotos added that he believes the review will close by May at the latest.
Tsipras
Meanwhile, in a televised message to the Greek people on Thursday, Prime Minister Alexis Tsipras announced two measures to offset the impact of tough austerity on islanders and pensioners.
Tsipras said that 617 million euros will be channeled to those on pensions below 800 euros/month, in the form of a "13th pension payment".
The PM also announced that planned VAT increase affecting Aegean islands will be suspended for islands in the northeast Aegean that have been hit by the large flows of refugees and migrants.
Tsipras said the two measures were made possible by the increased state revenues in 2016 and pledged to continue to support the poorest members of society as the economy continues to recover.
According to local reports, the measures announced by the PM – and the fact that they were announced in a message broadcast live on television – may be a sign that he is contemplating an early election and is keen to give Syriza a much needed boost in opinion polls./ΙΒΝΑ