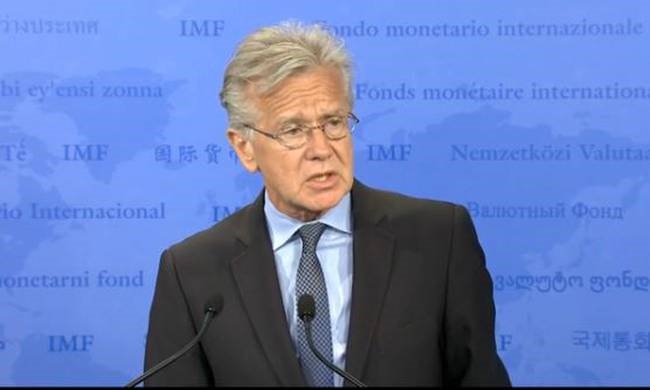 The technical discussions between the International Monetary Fund and Europeans to ease Greek debt have been intensified, IMF spokesman Jerry Rice said on Thursday afternoon.
"We want to move forward with the activation of the Greek program", he said, explaining that this means "continuation of reforms and debt relief", he said.
Responding to a question, he argued that the IMF's relations with Europe are "excellent" as a whole, but he did not comment on the specific criticisms made by some European officials on the occasion of the Greek program.
"We have relations with our members in Europe on a wide range of issues and in a wide range of countries. This includes Greece, of course, but is not limited to it. So I would characterize these relations as very healthy, excellent and continuous… I therefore think we must be careful not to choose selectively some statements because I believe that the relationship with Europe and our Member States in Europe is exceptional".
Discussions on fiscal issues to take place at a later stage
Rice did not comment on the information on pressures on speeding up the implementation of the tax cut from 2019, saying fiscal policies for next year will be discussed over the next few months. At the same time, he reiterated the Fund's position that the timing of reforms and the credibility of debt relief is not so important.
"I do not have a specific date for you, but that is the general context. In this context, I expect that the debate on Greece's fiscal policy in 2019 will be held with the Greek and European authorities in the coming months", he said./IBNA