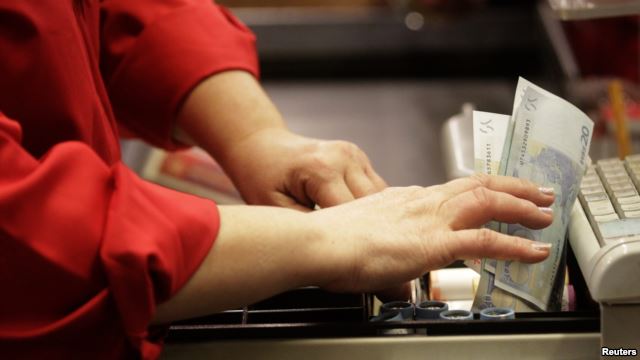 Pristina, April 2, 2014/Independent Balkan News Agency
By Elton Tota
International Monetary Fund (IMF) says that the increase of pensions and salaries for public servants up to 25% would put pressure on the budget of Kosovo and would damage the private sector in the country.
In 2011, IMF had annulled a program with Kosovo, when prime minister Hashim Thaci had increased salaries in the public sector by 50%, in order to meet his pre electoral promise.
"The latest increase of salaries and pensions is not a good thing", said Jose Sulemane, IMF's representative for Kosovo.
"This increase will have a significant pressure on the budget and it will damage the private sector. A moderated increase in salaries and less generous benefits would be more suitable".
IMF and Kosovo agreed on a 14% increase of salaries only for the public administration, which employs around 80 thousand people. The agreement didn't mention any other increases.
This fresh increase of salaries and pensions would need an extra 100 million Euros for the next nine months of 2014 and 130 million Euros for next year.
The government has never said where this money comes from.
An IMF delegation was in Kosovo last week. After the meeting, it was said that IMF would start negotiations for a new loan agreement with Kosovo before the elections.
Last month, Thaci's cabinet increased salaries for 240 thousand teachers, police officers, doctors, state administration, pensioners and those who are on social benefits.
This measure came a few months before the next parliamentary elections, which are expected to be held in a few months. Opposition has accused Thaci of using public money to improve his position. /ibna/